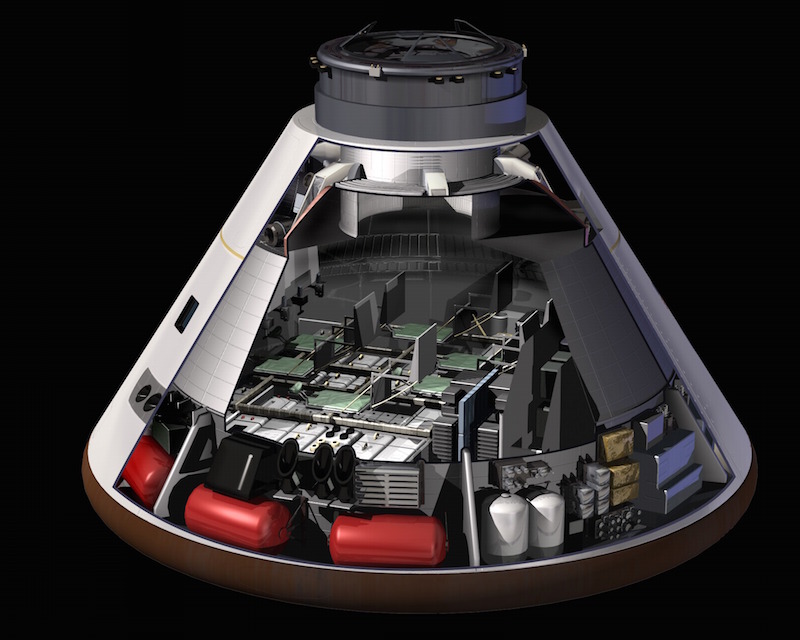 2 mins read
NASA to Join Forces with ESA and Airbus for Its Historical 2021 Manned Orion Mission
NASA's ambitious Orion mission that aims at taking human being beyond the Lower Earth Orbit (LEO) is under development and is expected to have effect by 2021. While NASA was the sole owner and operator of this goal-oriented space mission, now European Space Agency (ESA) and aerospace company Airbus have joined the force. Yesterday, European Space Agency (ESA) said, it will contribute to the purposeful mission of NASA to take human being beyond earth's lower orbit.
To recall, the European Space Agency and aerospace firm Airbus are already under contract for delivering a propulsion and cargo module for NASA's unmanned spaceflight next year. Now both have again agreed to contribute to the 2021-proposed crewed mission of the US-based independent space agency. Since 1972, when NASA closed down its Apollo Mission, no astronaut had moved beyond the low orbit around Earth and after the new mission will initiate a new era for space missions.
On Wednesday, 8th February 2017, the ESA announced its contribution to NASA's aspiring mission of sending the human being ahead of LEO. The agency also confirmed that the European consortium producing firm Airbus also has now contracted with NASA for the 2021-proposed crewed Orion mission. Both ESA and Airbus alongside NASA will develop a space module for NASA's manned mission is scheduled to fly beyond the moon sometimes in 2021.
To summon up, NASA introduced its manned Orion mission on May 24, 2011. The mission involves the Orion Multi-Purpose Crew Vehicle (Orion MPCV) spacecraft which is designed to carry four onboard astronauts to ahead of Low Earth Orbit (LEO). The American spacecraft will take its wings from the Space Launch System, as early as 2021.
The design of the Orion MPCV is based on the Orion Crew Exploration Vehicle (OCEV) from the suspended Constellation program. The spacecraft has two main modules. While Lockheed Martin at the Michoud Assembly Facility in New Orleans is developing the Command Orion Module, the Service Module will be developed mutually by Airbus and European Space Agency.
According to NASA, Orion is intended for facilitating scientists to explore comets, asteroids, and Mars. Besides, the spacecraft will also work for retrieving crew and supplies from the International Space Station, in case of requirement.