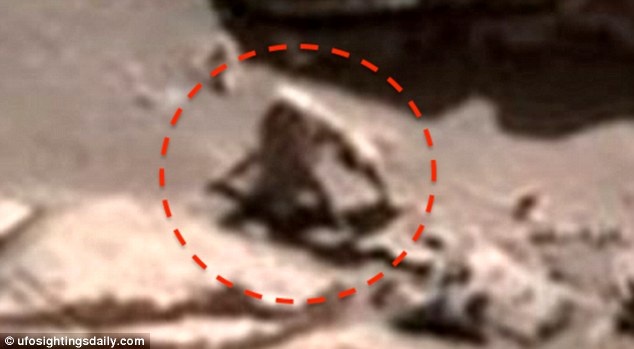 2 mins read
UFO Sightings Detect Extraterrestrial Species like Hairy Spider Monkey and Snail on Mars
Do aliens exist??? There is no certain and solid answer to this long-haul question. But the scientific claims and mysterious sightings are fuelling the belief about the existence of extraterrestrial lives in other earth-like habitable planets. Recently, the renowned UFO seeker and editor of UFO Sightings Daily, Scott C. Waring claimed to detect a mysterious four-legged strange species on the Martian surface, which in other ways have raised new questions on the topic if aliens do exist or not. The renowned UFO hunter found a bizarre four-legged creature which looks similar to a hairy spider monkey on earth, alongside a slimy whack on the Red Planet, while analyzing the images beamed back by NASA's Curiosity Rover.
While a lot of speculations are already revolving around Mars about hosting alien lives, the recent claim has raised new signs about the potentiality of lives on Mars. The famous Martian researcher and UFO hunter Scott C. Waring have recently announced that he supposedly has discovered the solid evidence of Mars having alien lives while analyzing the pictures clicked by the Curiosity Rover of NASA.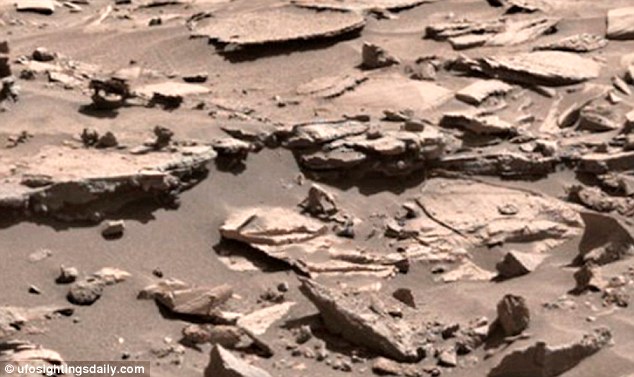 As claimed by the researcher, he allegedly has found some bizarre looking species on the Martian Surface including a hairy spider monkey and a slimy snail. The monkey-like creature detected in the picture of Curiosity Rover is purportedly standing with the backup of four legs. While the upper two arms are alleged to be quite longer, the lower legs are found to be pretty short.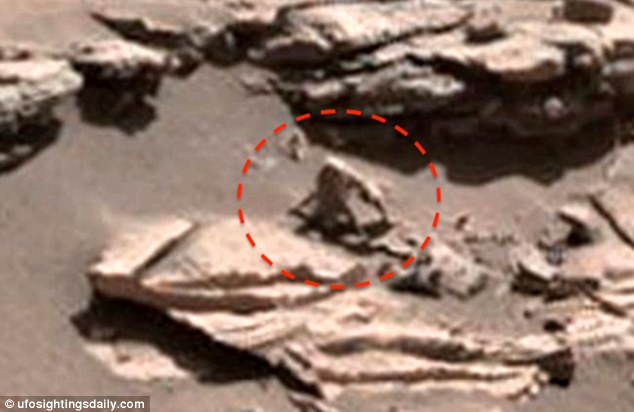 Moreover, when the UFO hunter flashed the pictures and put some light on it, he found two separate eyes looking towards the NASA's Curiosity Rover, while the spacecraft was busy clicking the images. It is not the first time, that Curiosity has discovered some symbols of alien life on Mars. Since its landing on Mars in 2012, the spacecraft had discovered multiple broken pieces of evidence about the existence of extraterrestrial lives on the Red Planet.
Along with the Spider Monkey-like creature, Waring is also reported to detect numerous other strange objects which can lead towards the existence of aliens' lives on Mars, including a whack like creature, which revealed distinct kind of genus boomed on the Martian surface. Among other revealing discoveries, Waring also found a face formed on a rock which is hinting towards an intelligent life formation on Mars alongside a snail, and some rock sculptures.