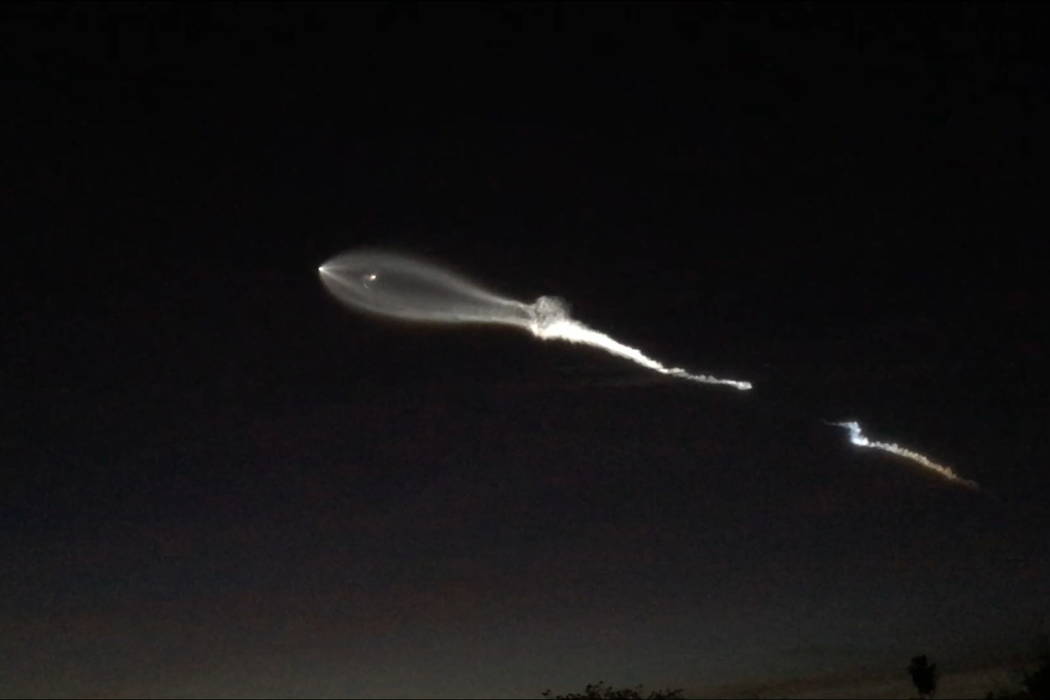 2 mins read
UFO? The bizarre view of SpaceX Falcon 9 surprised the people all over the world
The reused Falcon 9 rocket boosted off from coastal Vandenberg air force base, carrying the latest batch of satellites for Iridium Communications. The launch generated a bright, billowing streak that was broadly seen everywhere in southern California and as far away as Phoenix, Arizona.
A few people thought that it was a UFO and maybe some mysterious alien spacecraft. The strange object wasn't a spaceship sent by distant aliens; it was SpaceX's Falcon9, a rocket that contains nine engine and could be seen for miles around.
According to the space company, they created Falcon9 to be the first reusable rocket. The rocket carried Iridium into orbit. As per the global project, Iridium Next scientists assume that they will launch 81 satellites in orbit. The firm said that Iridium Next project would replace the world's most extensive commercial satellite network of the low-Earth satellite which will be one of the largest 'tech upgrades' in history. It was the 18th and final launch of falcon9 after postponing it a few times, which has contracted to replace Iridium's system updated satellites.
Viewers were so shocked by seeing the live view, and they reported it to Los Angeles Fire Department, and this news was also trending on the twitter as many people shared it as an alien attack on Twitter. Some satellites are created to help track ships and aircrafts. An old singer-writer tweeted "@elonmusk is taking us into the future. Watch out the universe, here come the mysterious aliens you've ever seen, us."
According to the reports, the eerie object seemed like a giant jellyfish with a large glowing tail. People thought that it is a Ufo but afterwards people started the debate about the object on the social media. At a press in Boston scientists said that people were wondering if it had something to do with movies, or TV or maybe Aliens. Jimmy Golen said that it was pretty cool and scary too. Other tourists also saw the long glowing contrail. Some people assumed it might be the prelude to an alien attack.
SpaceX also declared that the company would launch more rockets to complete the project by mid-2018. After this Elon Musk has tweeted, "If you loved tonight's launch, you will really like Falcon Heavy next month: 3 rocket cores & 3X thrust. 2 cores return to base doing synchronised aerobatics 3rd lands on drone-ship."