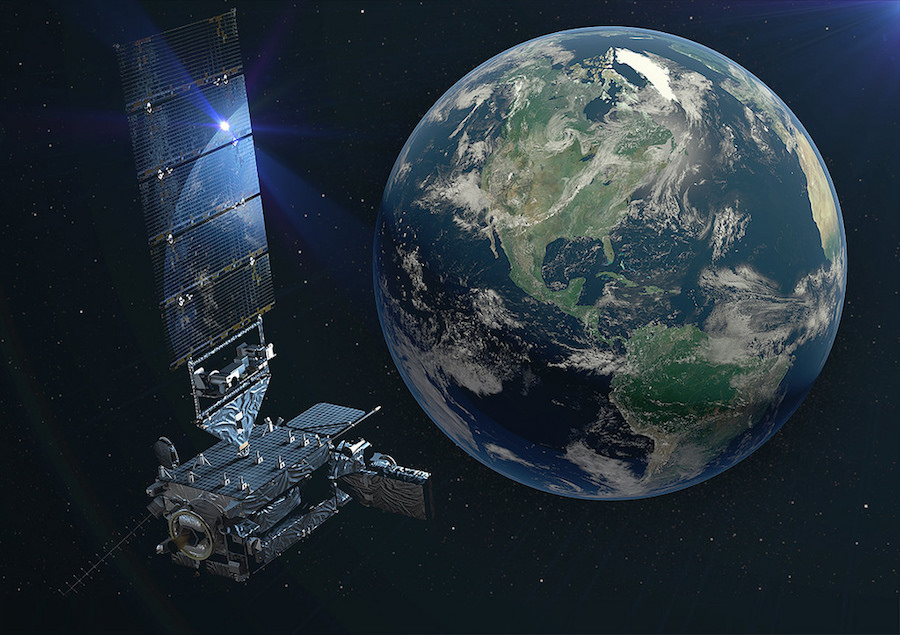 2 mins read
NOAA's latest weather satellite is suffering from a cooling problem
On Wednesday, the US National Oceanic and Atmospheric Administration (NOAA) released an official statement regarding the GOES-17 weather satellite that was launched two months ago. In the statement, the agency stated about a cooling problem that could endanger the capability of the satellite in the orbit. GOES-17, a new generation of a weather satellite, was launched as GOES-R and was touted to overlook the weather over the west coast of the United States along with its predecessors which have been monitoring weather for years.
GOES-17 is the second of a new generation of revolutionary weather satellite with the capability to provide HD images of the atmospheric conditions. The satellite can track lightning strikes, fires, and even solar behavior. But the latest statement released by NOAA has stated how the agency will have to overcome the loss of a dying satellite, if it did fail, by launching newer satellites to cover the gaps.
As per the statement published, of the various instruments that GOES-17 satellite uses, researchers found a cooling problem in an instrument called Advanced Baseline Imager (ABI). It is a crucial instrument as it captures the Earth and the weather in different wavelengths including in visible light and in infrared wavelengths that would help scientists to analyze the weather condition over a given region. The organization has stated that the component that captures infrared wavelengths mounted on ABI is currently offline while the other component that captures visible lights is operational.
A minimum temperature of 60K or -350° F is required for ABI to capture infrared wavelengths is required, however, due to the cooling problem, the satellite reaches the said temperature 12 hours a day. On the other hand, the capability to capture visible spectrum images including monitoring solar and lightning strikes and behavior haven't been affected yet. The agency along with NASA and ABI manufacturing team are investigating the source of the problem and the possible resolution to fix it right there.
In the supporting statement, the agency said that if the corrective measures and fixes didn't go as planned and the fix is unsuccessful, they will have to come up with alternatives to get the most of the operational component of the Advanced Baseline Imager. NOAA has several weather satellites in space that monitor weather 24/7 which means, even if this satellite doesn't go online soon, it won't affect the weather forecasting capabilities, although it did has so revolutionary instruments that would allow it to capture the weather in detail. For now, we will have to wait until the agencies release another official word on the matter.