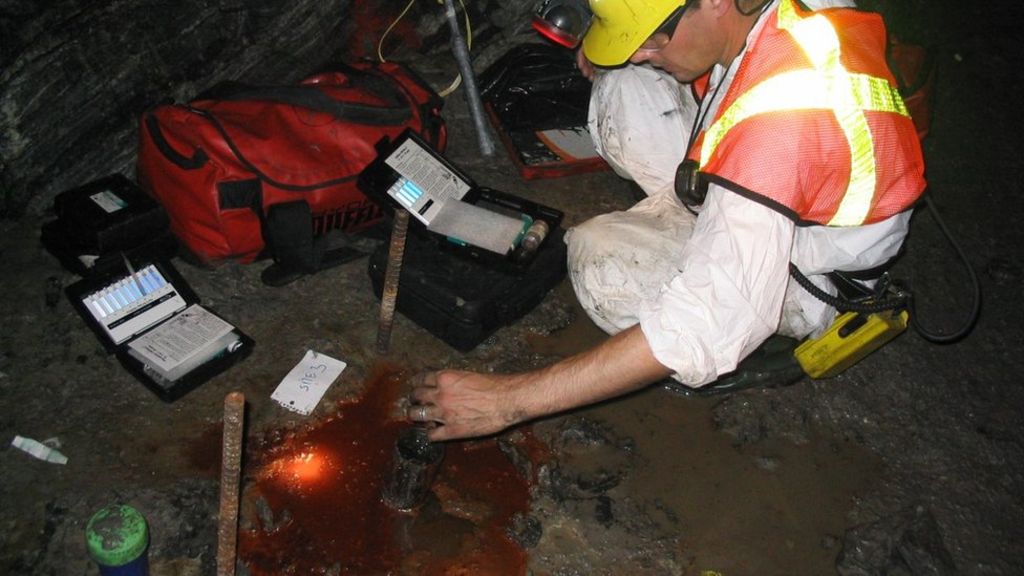 2 mins read
Two-billion-years-old water unearthed in Kidd Creek Mine will tell us about ancient life
Following the unearthing of 1.5 billion-year-old water source in Canada three years back, a group of geoscientists from Canada has discovered world's oldest water in a mining sight of Canada. A group of geoscientists from the University Of Toronto, Canada, while carrying out a project in Kidd Creek Mine has found world's oldest water source which dates back to two-billion-years-old in a mine in Ontario. The discovery is likely to hold some significant clues to the ancient life on earth as well as in other planets.
The scientists while taking an old and years-back research forward found out the antiquated water at a depth of 2.4 km (1.5 miles) in Kidd Creek Mine, located at Timmins, Ontario. The water is said to be two billion years old and is registered to be the oldest H2O of the world. But surprisingly, despite being the water two-billion-years-old, the stream is found to run automatically and smoothly, without touching the nearby rock formations.
Three years ago, in 2013, the same researcher's team unearthed the source of water which was said to be1.5 billion-year-old. The discovery was a made in a mining area of active copper, zinc, and silver. The water spotted streaming in a shallower deepness. After finding this, the geoscientist team, with the anticipation to discover more sources, took the research forward and the consequence is now in front of the world.
After three more years of research and excavate, the team now spotted the source of H2O which dates back around 2.5 billion years. The finding has not only paved path for the discovery of more interesting facts about ancient life on earth but also has sparkled light on the potential of exploring the patterns of lives on earth and other planets before 2.5 billion years.
An associated researcher of the study and geochemist of the University of Taranto, Barbara Sherwood Lollar said, "Rather than being the source of such an antique era, the water amazingly is streaming at a speed of multiple litters per minute. The rate of water flow is much more higher than we have imagined previously and that is quite surprising for all of us."