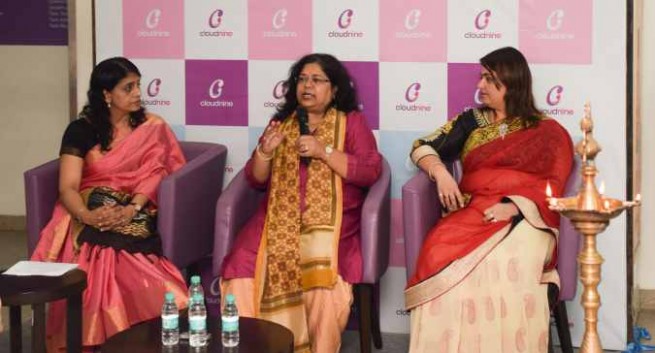 No nation is a developed nation until women empowerment is successfully stabilised in the nation. Considering a developing nation like India, where modernisation has started to take place and women are slowly given their rights to live and love, still modern Indian women lacks control on her own reproductive health. Why?
This International Women's Day, a number of talk shows and events were being organised in order to motivate and inspire modern Indian women. But these events and talk shows also revealed something which is a serious threat to womanhood- their self-control on their reproductive health!
This problem came into revelation when one of the most eminent group of hospitals in India, the cloudnine group of hospitals hosted talk shows to bring forward the Indian mother who have forever their passion nd life for the betterment of her family, children and society. The talk show saw the footfall of eminent women across India.
The talk show was planned under the theme, 'It's Your Choice: Take Charge of your own Reproductive Health.' While gracing the discussion Dr Kalpana Apte, Secretary General of Family Planning Commission of India, threw some important insights on this subject urging women to be more aware and understanding about maternal health. Here we got talking to her on how women can exercise choice when it comes to reproductive health.
Question was raised that even after repetitive announcement to take care of your own reproductive and maternal health, why Indian women are still lacking behind it? The problem lies in ignorance. Even after being well aware of the consequences that can happen, Indian women still takes least care of their own health. For example, women who face excessive white discharge might know that they are facing some serious reproductive issues but they take least interest in consulting a gynaecologist which makes the same problem gigantic in future.
Dr. Kalpana Apte also pointed out that women themselves can't be blamed for this ignorance because ever since their childhood, they are being brought up this way. What she will eat, where she will go, what she will wear, whom she will marry, either or not she will continue her career after marriage and the worst is when she will take the big step towards maternity- everything is decided by somebody else. Least importance is being paid to her choices. Hence, she starts taking big problems of her reproductive health lightly.
Dr. Apte also explained that reproductive health of a woman id of the major concern because from the normal functioning of her body to her maternity everything depends on her reproductive organs. Forcing a women to take a step towards maternity when she is not ready both emotionally and financially is comparable to pushing her to the dead end from where she has nothing to do but to surrender. Pregnancy is a decision which must be taken by the couple themselves because they both have equal rights in it.  Pushing her into it, is killing her slowing.
Women health is a serious concern for fruitful upbringing of upcoming generation and hence nation must be aware of its present scenario.