Ericsson, a Swedish company has been tied up with the Dutch Telecom company known as KPN for building a new 5G core element in its mobile network. KPN has preferred a European supplier as a tactical move to displace Huawei's well-entrenched position as the largest 5G equipment supplier.
The Dutch Company will instead liaison with Ericsson to build and enhance its 5G network. This choice has been made over Huawei, the Chinese telecom giant that has been banned in the U.S. and other European countries.
Huawei was started in Shenzhen in 1987 by a former army officer Ren Zhengfei. Since then it has grown to become the largest global supplier for communications networks.
But Huawei equipment is suspected to be spying for the Chinese government. Huawei has strong links to the Chinese Government and the Chinese Communist Party. So, building 5G equipment with Huawei equipment at the core would involve security issues and render the network vulnerable to Chinese spying.
China is now seen worldwide as a threat to global sovereignty and countries are not comfortable with giving them access to data on grounds of privacy issues. Data movement is increasingly becoming a very critical factor in all areas and access to this data mustn't pose a security threat to nations.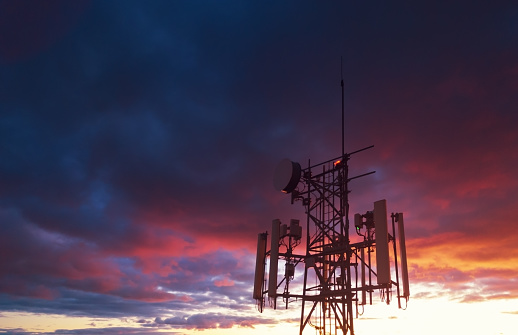 It is imperative to come up with feasible and cost-effective alternatives so that there is reduced dependence on Chinese 5G equipment. With a back-door entry into the vital 5G networks, the Chinese government might be able to carry on state-sponsored hacking or even shut down a power station.
Similar reactions are noticed in many other countries. Brazil's President Jair Bolsanaro is also looking at banning Huawei's equipment in the country's forthcoming 5G network. But it has to consider other trade implications with China when deciding on Huawei. Brazil exports a considerable amount of agricultural produce, especially soybeans to China.
The U.K is also considering the removal of Huawei equipment from 5G networks as its relations with China are tethering and there is immense pressure from its allies. The UK has been hardening its stance in the past few months and has halted the purchase of 5G equipment from Huawei after 2020.
The country's contact with Huawei is till 2027 and any hasty removal would lead to delayed 5G rollout and blackout in signals and huge costs. Samsung, Cisco, Juniper Networks, Qualcomm, Ericsson, Nokia, and NEC are other alternative 5G suppliers that are being considered.