India might be optimally placed to put AI to best use in solving many of its problems with development. With its mammoth digital footprint, India is poised to leverage it for futuristic technology. Not only can it create a societal transformation, but it can also improve governance and bring in transparency in the system.
Aadhar and UPI are the biggest digital platforms in India. They are repositories of humungous amounts of data collected at very little cost. Besides, the digital payment modes are also fast catching on in popularity. AI functions on the fulcrum of data and with the massive data captured in the digital platforms as well as other sources, India can make use of this opportunity to harness AI for societal good. If it can successfully take the AI technology to solve the developmental challenges that the country is facing, it will also serve as a beacon for millions worldwide.
National Program on AI
India's 'National Program on AI' aims at developing a national plan to create a lively AI ecosystem in the country. For this, there has to be a collaboration between different sectors and stakeholders. Various prominent AI technology experts have also been involved in this endeavor.
Certain key sectors such as healthcare and agriculture can benefit manifold from this initiative. Other sectors where AI technology can be put to good use are digital marketplaces, digital exchanges, and digital data banks. In this way, there will be a sharing of information across industries and sectors. This would need considerable financing from the Government.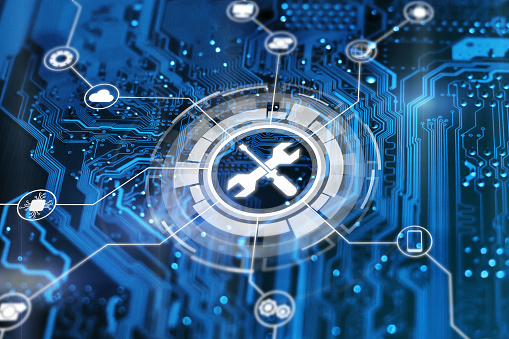 Many AI startups have also been enlisted to create AI-based solutions for specialized sectors. A Data ombudsman will need to be established to assess and address problems and grievances related to data. The nodal agency which will help in coordinating the AI implementation plan will be an Inter-Ministerial National Artificial Intelligence Mission.
With these moves, India would be making strides into the world of quantum computing. It is aimed at harnessing the power of AI technology to usher in cooperation and progress. It could bring in revenue to the tune of $957 billion by 2035.
The next stage of development hinges on the best use of 5G and Artificial Intelligence. The 'Raise (Responsible AI for Social Empowerment) 2020' virtual summit saw various industry leaders stress that we need to work on AI solutions that can help empower low-skilled manpower. With deep-tech and innovative design, we should move to an insight-driven AI structure. This can lead to transformational changes.
With no language barrier, AI is the perfect knowledge tool. It can be personalized and has tremendous potential to change the lives of billions. Amitabh Kant, Chairman of Niti Aayog reiterated that India's digital footprint was one of its biggest assets.