In a path-breaking doubleheader mission that marked the second launch of a recycled first stage of the Falcon 9 rocket, the US-based SpaceX has successfully set out a Bulgarian communications satellite to orbit Friday.
Billionaire Elon Musk-owned pioneering space agency – the Space Exploration Technologies Corporation (SpaceX) has successfully opened the launch window for its record-breaking weekend 'doubleheader' and the first of its two rapid-fire weekend doubleheader rockets has successfully lifted off Friday. Friday's launch has matched SpaceX's total flight for all of the last year, and the upcoming launch of the same event will take the agency a step ahead of its yesteryear's record.
The first of the two proposed satellites for company's weekend doubleheader, named as "BulgariaSat-1" is a Bulgarian communications satellite that is launched as a part of a commercial agreement with the enterprise. Sitting tight onboard the reused Falcon 9, the communication satellite lifted off from NASA's Launch Complex 39A at the Kennedy Space Center on Friday and the satellite isolated from the second stage of the Falcon 9 rocket 35 minutes after the take-off. After separation, the first stage touched down the land at a SpaceX drone ship, stationed at the Atlantic Ocean which, what SpaceX had earlier cautioned to be a "super tough attempt" of landing because of the loads of high re-entry for this particular flight profile, following which the second stage of the rocket entered the orbit.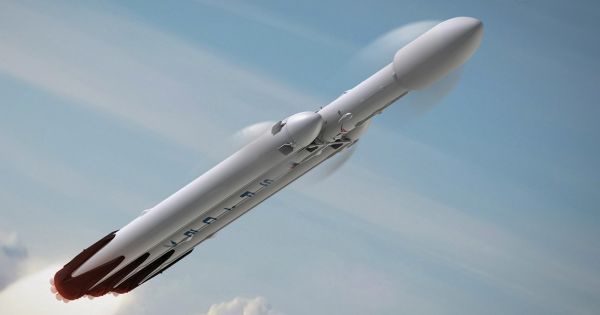 After the landing, SpaceX managed to successfully recover the booster from its unmanned drone ship, positioned in the Atlantic Ocean. Though earlier, SpaceX invigorating the recovery for a less favourable outcome but it managed to succeed in recovering the first stage of the rocket. After the BulgariaSat-1 mission, the next mission on the card is the launch of 10 communication satellites as a part of the commercial treaty signed by SpaceX's commercial arm and Iridium Communications Inc. The rocket, taking ten communication satellites will be blasted off from Vandenberg Air Force Base, stationed on California's central coast on Sunday, 25th June.
As tweeted by SpaceX, "It could be a weekend doubleheader". This is the first time that the US-based space agency is conducting two highly ambitious launches in one weekend. There are also several more satellites on the card for taking wings to skies atop rockets of SpaceX. However, the company yet has not confirmed any of them.