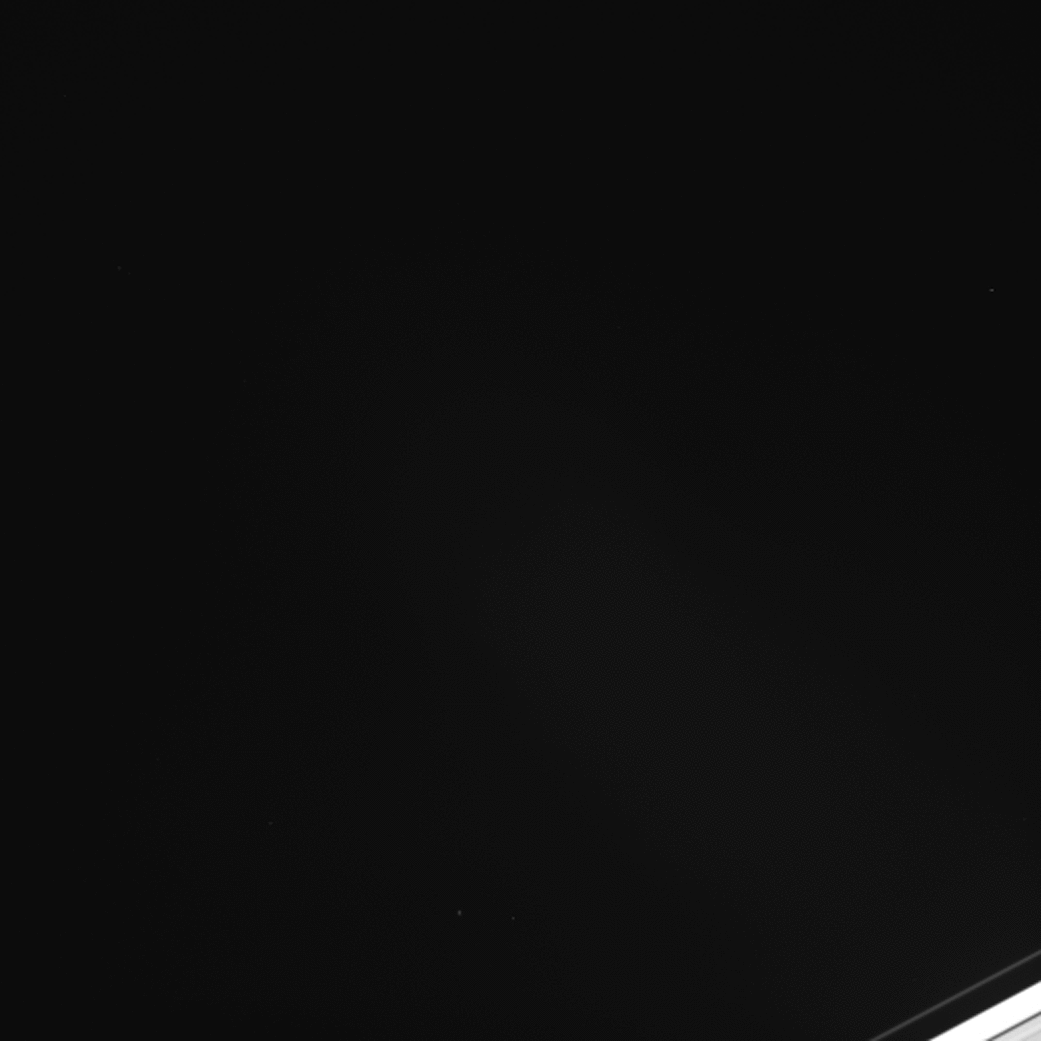 The US space agency's Cassini spacecraft orbiting Saturn is in its final stages of its career that lasted more than a decade. The spacecraft has mesmerized sky gazers and space enthusiasts by sending astonishing images of the most beautiful planet of our solar system. Cassini has revealed a lot about Saturn and its rings. The latest image offers a new and unique perspective on the ring system. What's striking about the image is that the Cassini took the pic while it was between rings and the planet during the final dive of the Grand Finale mission.
Cassini spacecraft clicked the image using the wide-angle camera on Aug 20, 2017. The spacecraft took a series of 21 images within a span of four minutes during the dive. All the images are comparatively small in size with dimensions of 512 x 512 pixels. Scientists at the US space agency have stitched the images and made a GIF for everyone the enjoy the beauty of rings.
Also, images were taken at a very low angle which is giving rings an extremely foreshortened view. According to the US space agency, "The perspective shifts from the sunlit side of the rings to the unlit side, where sunlight filters through. On the sunlit side, the grayish C ring looks larger in the foreground because it is closer; beyond it is the bright B ring and slightly less-bright A ring, with the Cassini Division between them. The F ring is also fairly easy to make out."
Cassini is on the Grand Finale mission which is scheduled to end on September 5 that will also end the spacecraft's 12-year-old marvelous career. "This is the sort of view Cassini will have as the spacecraft repeatedly climbs high above Saturn's northern latitudes before plunging past the outer — and later the inner — edges of the rings," said Spilker.
"We may be counting down, but no one should count Cassini out yet," said Curt Niebur, Cassini program scientist at NASA Headquarters in Washington. "The journey ahead is going to be a truly thrilling ride."
The Cassini mission is a cooperative project of NASA, ESA (the European Space Agency) and the Italian Space Agency. The Jet Propulsion Laboratory, a division of Caltech in Pasadena, manages the mission for NASA's Science Mission Directorate, Washington. The Cassini orbiter and its two onboard cameras were designed, developed and assembled at JPL. The imaging operations center is based at the Space Science Institute in Boulder, Colorado.