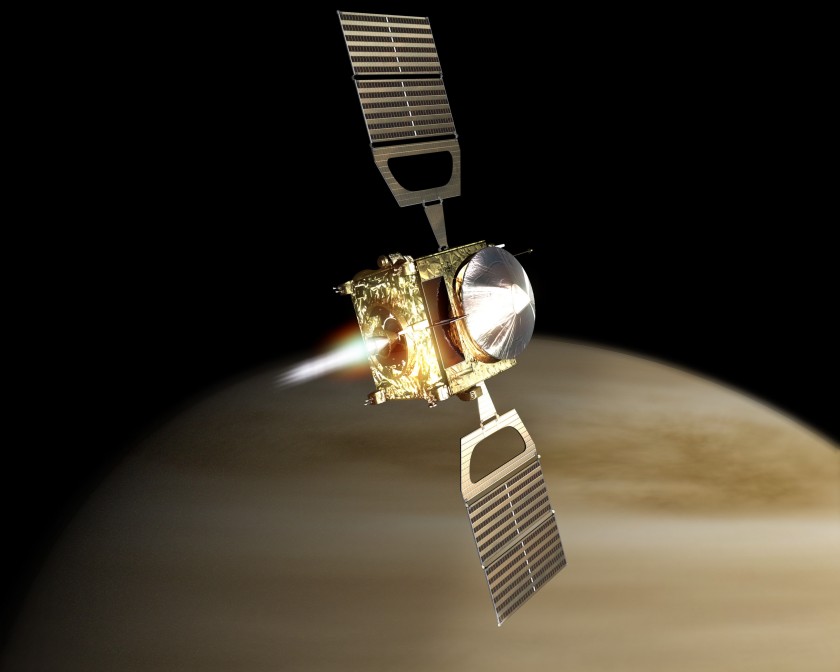 2 mins read
ISRO's Successful Mars Orbiter Mission Soon To Be Trailed by Venus and Jupiter Mission
As the New Year struck the clock, India Space Agency is likely to plan something bigger and more adventurous. Indian Space research Organization (ISRO) after receiving the overwhelmed praise for its Mars Orbit Mission, is now gearing up for launching spacecraft to another two planets. As announced by the officials of ISRO, the India-based space agency, after successfully launching Mars Orbiter, is planning to send spaceships to Venus and Jupiter for orbiting the planets.
After its triumphant accomplishment of the complex Mars Orbital Mission, ISRO is heading towards a more prosperous and ambitious space program by launching new and powerful spacecraft to Jupiter and Venus, alongside asteroids. After Mars mission, the next commonsensical stair of ISRO in this course will be conducting an exploration operation to Venus, which later will be followed by a Jupiter Mission, confirmed the Chief of ISRO. However, the entire voyage of Jupiter and Venus Mission from dream-to-reality firmly depends on the success of the GSLV-Mark III mission, which is capable of carrying more than 3 tons payloads.
Kiran Kumar, the Chairperson of the Indian Space Research Organization (ISRO), over this weekend announced that, apart from preparing for a second Mars mission, ISRO is also planning to launch spaceships to other potential planets like Venus and Jupiter. Moreover, Kiran Kumar also confirmed about the potential of venturing space probes to an asteroid for exploring some unknown facts about the cosmological system.
As said by the chief of ISRO. "The Indian agency will first formulate a scheme for all such potential purposes which will later be followed by a complete roadmap for further planet explorations."
Taking the statement further, Kiran added, Kumar added "The neighbor planet of Earth like Venus holds multiple scientific characteristics and challenges that need to be disclosed and by sending spaceship, we are looking forward to going round all those unturned stones of the astrophysical system. Moreover, the ship of the space probe to an asteroid will also facilitate us with many similar fascinating aspects and challenges in the near future."
However, he confirmed that currently, all such potential programs are subjective to discussion and experiment. Once things will be settled and a complete roadmap will be ready, the official announcement regarding the ventures of ISRO to other potential planets will take place.