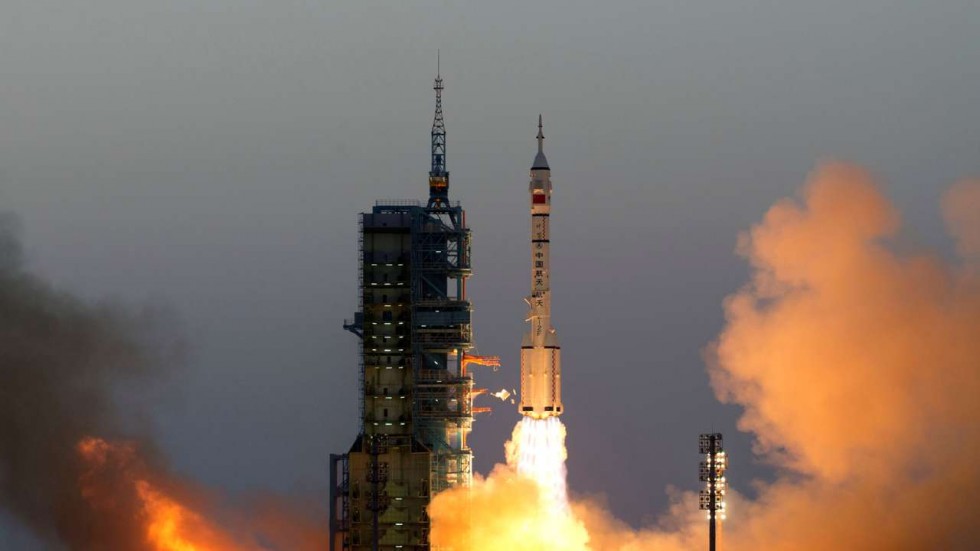 2 mins read
China Successfully Launches Telecommunication Spacecraft Tongxin Jishu Shiyan Weixing (TJSW)-2
After 6 days of New Year 2017 striking the clock, China has commenced its fresh space campaign with the successful launch of a new telecommunication spacecraft on Thursday. Yesterday, on 5th January 2017, the China National Space Administration (CNSA) successfully set its second Tongxin Jishu Shiyan Weixing (TJSW) spacecraft in motion from the Xichang Satellite Launch Center. The launch of the second edition of TJSW mission took place at 15:18 UTC on Thursday from the Long March-3B/G2 'Chang Zheng-3B/G2' (Y39) launch vehicle, located at the LC2 launch complex, China. This is the first launch of China in New Year.
To summon up, Tongxin Jishu Shiyan Weixing-2 is the successor of the TJSW-1, which was launched on September 12, 2015. After the successful first launch, the second and final telecommunication was slated for 2016. If everything went well, China would have become the most dominant nation of 2016. But unfortunately, due to an uncertain tiebreaker rule, USA beat China and grabbed the title of the most dominant nation by launching the same amount of spacecraft in the period of 12 months.
Though not much information about the TJSW-2 is yet provided by the Chinese authorities, but as expected, the second version of TJSW mission, like its forerunner, is a geostationary communications technology integrated space probe which will be used to carry out a trial on communication programming. The predecessor spaceship was launched to test the Ka-band in broadband communication having the frequencies between 27 and 40 GHz.
In 2016, China accomplished the launch of a striking amount of spacecraft – 21 in total and secured the second powerful nations of global space programming industry, following the United States. 2017 is also programmed to be an eventful year for China, perhaps busier than 2016. This year, China is gearing up to set a record launch of 30 spacecraft which is a part of its endeavors to make its go-getting space program bigger and superior. The record-breaking number space probe launch will be shut out by Long March-5 and Long March-7 rockets, towards the late of this year.