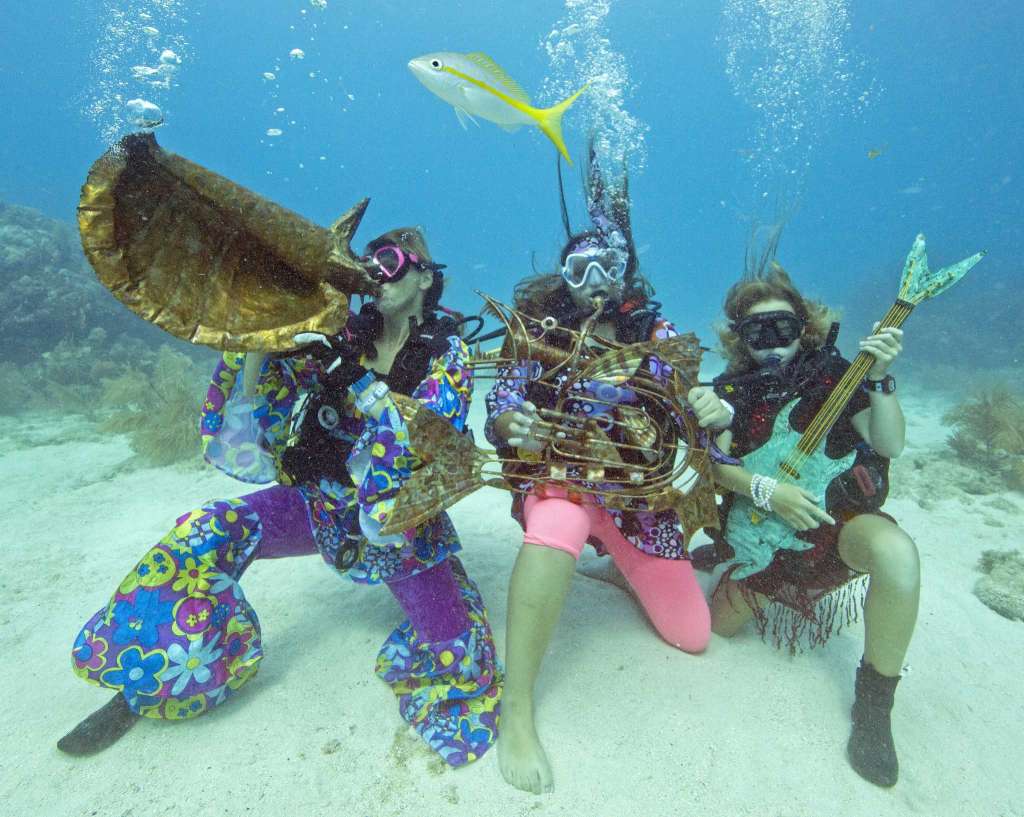 Big Pine Key: A broadcast underwire by a local radio station in the Florida Keys National Marine Sanctuary On July 8, 2017, drew around 400 snorkelers and divers who listened to announcements and music advocating the preservation of reef.
The Lower Keys Underwater  Music Festival at the Looe Key Reef, a portion of the third largest living coral barrier reef in the world, conducted around four hours of a music program that were costumed by station WWUS fro listening in the subsea.
"We have a very good and captive audience down," stated Bill Becker, the news director of the station and the co-founder of the events. "We have the snorkelers and divers listening to the announcements of public service regarding the preservation of reef, diver awareness and etiquette of coral reef."
It is the things that they can execute to minimising their impact on the coral reef," he added.
The playlist that was focused on the aqua included the theme from "the Beatles", "The Little Mermaid", "Octopus's Graden" and the theme from "Jaws" which is the iconic shark motion picture.
"We simply wanted to get the attention of the participants," laughed Becker.
The other songs also included "Fins" by Jimmy Buffet, "Atlantis" by Donovan and the theme from the classic television show "Flipper".
Participants present in the water could listen the broadcast which was free of commercials through Lubell Laboratory speakers that were waterproof strategically hung from the boats that floated above the coral reef.
Many divers were dressed in costumes, which included two mermaids and a cartoon character, Sponge Bob. Other acted to play the sculpted musical instruments of artist August Powers of Florida Keys.
Becker elaborated the underwater experience of listening at "ethereal", presenting that the sound was not that clear but clear which could make you feel through your body and not just simply through your ears."