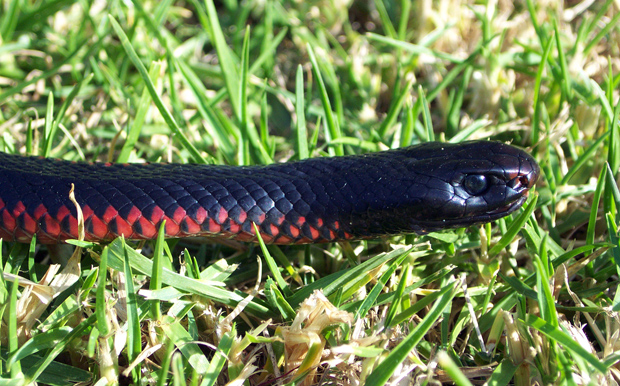 As recently studied by scientists, the deadly snakes and a wide variety of lizards based in Australia might actually have hailed from Asia. This study suggests that the ancestors of predominant reptiles like the frill-necked lizard and a venomous red-billed black snake might have migrated to the place about 30million years ago from Asia by swimming across the sea or by riding on the back of a broken tree branch.
After the separation of Australia from Antarctica, the continent moved closer to Asia which made it possible for the reptiles to move to this particular place.
According to Dr. Paul Oliver, Australian National University, if one came out to Australian continent about 35 million years ago, they would not find any such snakes or dragon lizards among others. We think these beings have originated in Australia itself but the same doesn't hold true if you look back to the scenario of 30 million years back.
Australia holds about 11 percent of the world's total reptile population which is the highest in the world total of 6,300 species. To understand the origin of these reptiles, Dr. Oliver constructed an in-depth data set to determine the same. According to his estimations, more than 85 percent of these reptiles derive their ancestry from places other than Australia which are Asia and the nearby islands.
The death adder, black tiger snake, and red-bellied black snake are among the deadly snakes that migrated to Australia long back from the Asian territory.
During big floods, bits of land float away far into the sea holding many species that get carried away to far off places. The researchers believe that the movement of these snakes and lizards to Australia was initiated due to the gradual separation of the continent from Antarctica which happened about 30 million years ago.
This led to a change in the sea currents between Australia and Asia, thus opening a pathway to the colonization of various species of lizards and snakes in Australia. The study of this research was published on Thursday in the Nature Ecology and Evolution.