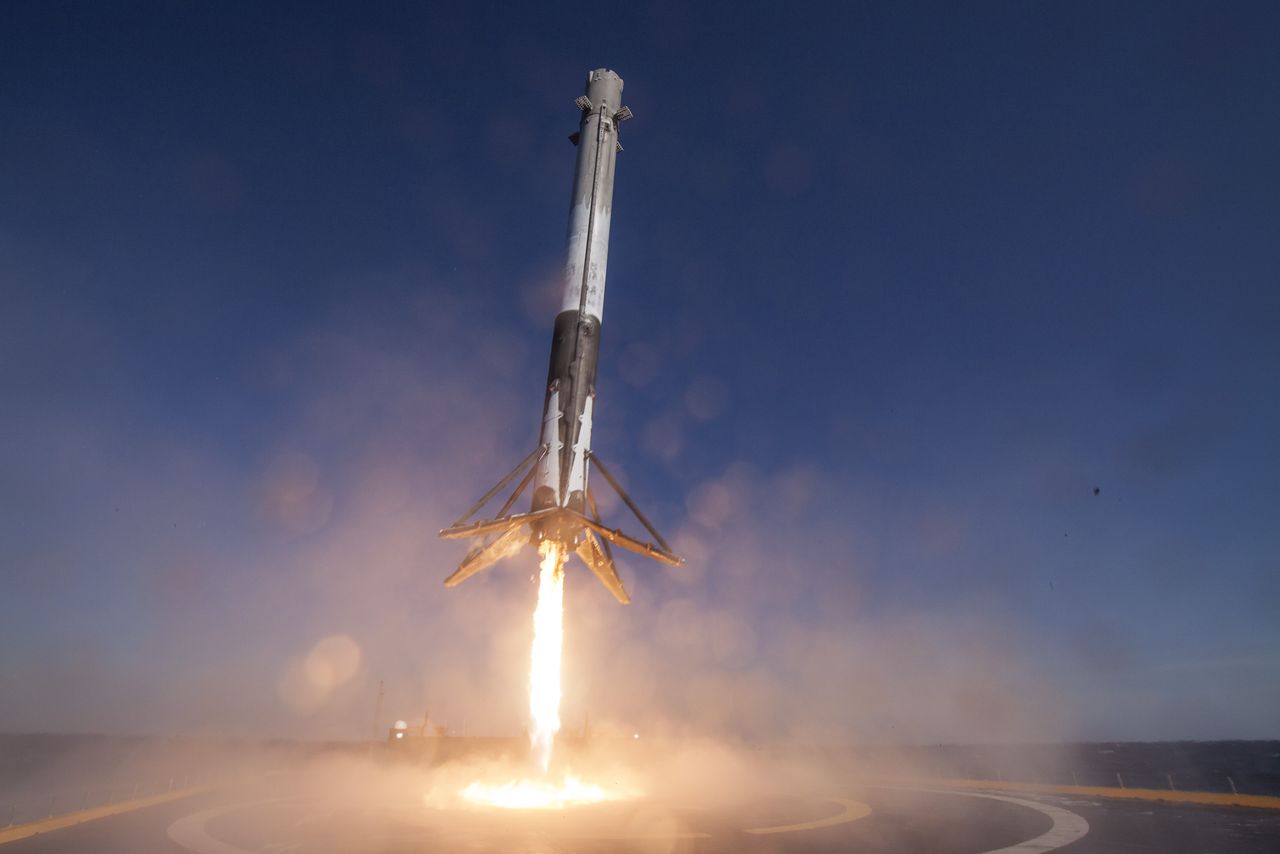 2 mins read
Spacex to launch two rockets from the Cape Canaveral Air Force Station on Thursday
On Thursday, the Cape Canaveral Air Force Station will witness two successive launches within a span of 17 hours. As per the reports, two launches will occur from two different launch pads at Cape Canaveral in a single day. On Thursday midnight SpaceX will lift off from launch complex 40 carrying the Spanish telecommunication satellite Hispasat 30W-6 and after sixteen and half hours, ULA's Atlas 5 rocket will blast off for launch complex 41 carrying NOAA's GOES-S weather satellite to space.
SpaceX has given a two-hour launch window, which opens at 12:34 a.m. EST (0534 GMT), for its Falcon 9 launch and waits for the final approval from U.S. Air Force's 45th Space Wing, which runs the Eastern Range at Cape Canaveral. The United Launch Alliance had reserved the March 1 date earlier for its Atlas 5 mission. The two-hour launch window for Atlas 5 launch opens 5:02 p.m. EST (2202 GMT), Thursday. Launching two missions from a single launch site in one day is not an easy task and does not happen often. But the automated range safety mechanism at Cape Canaveral can ensure rapid fire turn-around and allow two launches on a single day from two different launch pads.
The two launch facilities, Launch Complex 40 and 41 were built in the 1960s for the Titan rocket launch. Both the launch complexes are a mile-and-a-half (2.4 kilometers) apart and a few thousand feet away from the Atlantic coastline. The first of two launches scheduled for Thursday marks the deployment of Spanish satellite Hispasat 30W-6 in lower-earth orbit by the Falcon 9 rocket. The Hispasat 30W-6 is built by Palo Alto, a California-based SSL and is operated by Madrid-based Hispasat Company. Once deployed, the Hispasat 30W-6 satellite will beam High definition TV programming in Spanish and Portuguese to the United States, Europe, and Northern Africa and it will also provide broadband internet access to rural areas. The satellite will replace the aging Hispasat telecom satellite launched from Cape Canaveral in September 2002 through an Atlas 2AS rocket.
Thursday's second launch from Cape Canaveral will witness the Atlas 5 rocket carrying the NOAA's GOES-S weather satellite into space. Once deployed in the lower-earth orbit GOES-S weather satellite will help weather forecasters track storms and wildfires across the Pacific Ocean and the western United States.