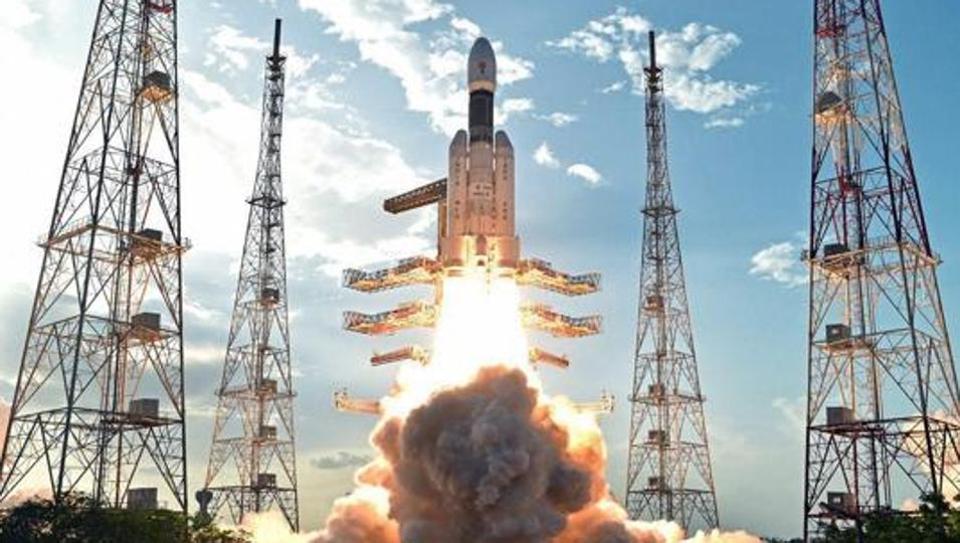 2 mins read
The Chandrayaan 2 Mission: Next big target Of ISRO
Indian Space Research Organization (ISRO) is now working all possible ways and leaving no stones unturned to make the Chandrayaan-2 mission hit the success stone. The Indian space agency targets to successfully launch the very first lunar rover on the surface of the moon by the end of March 2018 which, during its journey, would capture and send back to the earth all data about the surface of the moon. As estimated, the pictures would traverse to the earth in just fifteen minutes.
As per ISRO, the rover will be active for as long as 14 days on the surface of the moon which is the time the moon would complete its one orbit around the Earth. As claimed by the ISRO chairman Dr. K Sivan, their research team has successfully identified two locations where the lunar rover could be landed on and one of the two locations would be chosen.  The spacecraft, as reported, is as heavy as 3,290kg and would be launched with the help of a heavy payload lifter GSLV. For the first time ever ISRO is going to send will carry an orbiter, a lander and a rover at a time to Moon.
As revealed by Dr. Sivan, the organization has decided on landing the rover in April 2018 from Sriharikota after which it is estimated to take about two months to reach the orbit of the moon. He further added that after its successful reach on the orbit of the moon, the rover would get detached from the orbiter and land itself near the south pole of the moon after which it would get detached from the lander and would start its movement on the surface of the moon. As further stated by him, the rover has been programmed with the capability of motioning up to a distance of about 150-200 km and perform several experiments and on-site chemical analysis on the lunar surface. After the moon would complete one orbit around the earth that is one lunar day, the rover would go to the sleep state and would resume to the active state once it would receive the sun's rays.
Looking back, the Chandrayaan 1 was India's first lunar probe that was launched by ISRO to orbit Moon back on 22nd October 2008 from Satish Dhawan Space Centre about some 80 kilometers to the north of Chennai. The mission was announced by ex-prime minister Atal Bihari Vajpayee on the occasion of the 2003 Independence Day. The Chandrayaan-1 flying aboard the PSLV XL rocket was successfully deployed in lunar orbit on 8th November 2008.