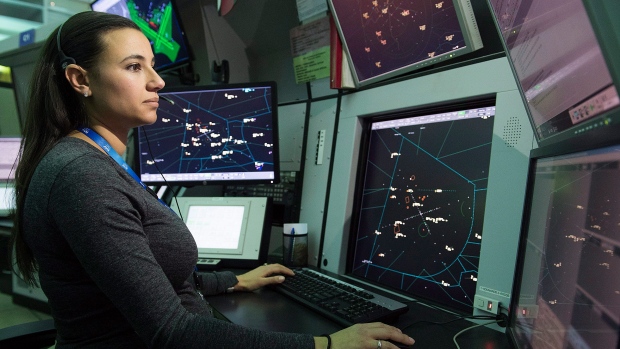 NAV Canada, a private firm that looks after the air traffic controllers and their recruitment, daily work, etc recently reveal the great gender disparity in the workforce seen around the busiest airports in Canada. The country has a number of hotspots or says, airports where the number of airplanes coming in and going out is huge. An air traffic controller is responsible for maintaining the route of an airplane coming in and out of the airport. He/she also looks after the airplanes that are at the airport and all other planes which are in the sky under their radar. This enables the pilots to steer off any potential incident with other airplanes. In times when gender equality is booming, the private firm that looks over the ATC centers of Canada stated that the number of women participants is very low.
The company has baffled over the fact that why women participation in such an interesting aviation profession is low when in fact, the minimum educational prerequisite for the job is secondary education and the paycheck has a six-figure sum. NAV Canada stated that airports like Montreal, for instance, has just 25% of female staff working as Air Traffic Controller. Although the numbers of different for each airport in the country, the ATC has largely been dominated by men and that is what the firm is trying to overturn. NAV Canada has launched an initiative to Elevate network which will promote one of the best six-figure salary profession among women and hopefully, the company will be able to increase the women count in their workforce.
According to a fellow 32-year old female Air Traffic Controller, this profession is regarded as one of the most stressful citing the number of aircraft movements that they have to manage all day long. Unlike any other profession, these field is still dominated by men and the participation by women is still a minority in most of the airports throughout the country.