Tata Consultancy Services (TCS) is soon to acquire a 100% share of the PBS or Postbank Systems AG. This system will be acquired from the Deutsche Bank. For many years now, PBS is the internal provider for IT firms, a subsidiary from the Deutsche bank. They catered to the small market of German retails. They approximately have 1500 employees spread across nine locations in the country of Germany.
After these transactions, the employees of PBS will work on a partnership with this company based in Mumbai. TCS has further said that in this regulatory filing, 100 percent of all the shares will be obtained by their Netherlands branch BV which is another subsidiary of TCS. The transaction value is estimated at a symbolic one euro.
In the procedure of this transaction, both parties are subjected to approvals from the Government and also the regulatory guidelines for compliance. This deal is supposed to upgrade the TCS scale in the German nation, besides strengthening its growth and outlook. Professional global analysts have ranked TCS as a fast enlarging IT service provider that has a 10-year CAGR and over 24 percentage.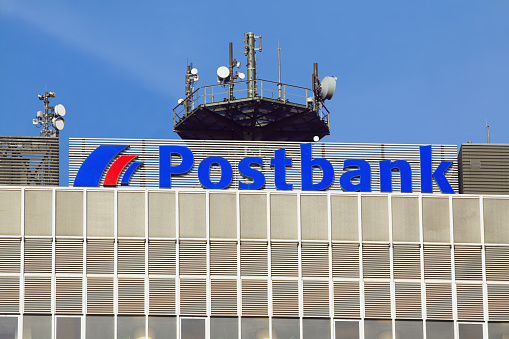 The experts and executives from TCS are elated to form an in-depth partnership with Deutsche Bank on a long-term basis. They believe that it will support the massive acceleration and digital-based transformations. They are also preparing themselves for the market to acquire specific new capabilities in the domain of banking. Presently, TCS is working with 100 German corporations that are leading in renown and work.
The headquarters in Germany include services such as applications, operations, management, infrastructure, development, business consulting in the scope of retail and banking, and more. In the year 2019, their revenue stood at 530 million euros. This entry will add to their significant assets. It is expected by the year 2021, the revenue will increase to a whopping amount of 260 million euros.
TCS is also consolidating plans for the IT platform for the brand of retail banking 'Postbank' into the Deutsche bank. Leukart, the Chief Technology, Data, and Innovation officer from Deutsche bank mentioned this. Since TCS is already a trusted IT firm globally, being partners with the bank will mobilize their relationship more.
Further, they have also shown great confidence in making TCS the owner of Postbank. They have all come across a verified structure so that the interests and preferences of all can be met ideally. They will achieve further clarification about the Postbank system, about their staff members, and all the other opportunities so that they can equally contribute to the growth story of each other.