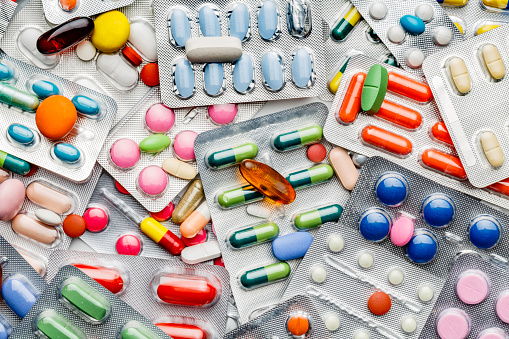 2 mins read
Global Tablet Shipments increased 24.9% in the 3rd Quarter of 2020
The sector of medicinal tablet shipments has witnessed strong growth in recent times. With the huge expansion in the global market, statistics mention that it grew by 24.9% in the third fiscal quarter for the year 2020. This was a huge revelation in the reports made after the study conducted by IDC.
While the Coronavirus Pandemic led to a decline in the worldwide electronics market, the industry of table shipments boomed. It grossed 47.6 million units in Q3 of 2020. Experts believe that the demand for these tabs rose, with consumer's increased access to the internet and e-commerce.
People desired to have computing systems at home and access to big screens for entertainment and work purposes. The tech giants catered to the requirement and, therefore, it was made affordable and accessible during the lockdown. Consequently, the companies profited from the surge.
Further, the detailed report makes claims that this market was largely driven by the renowned mobile and laptop company – Apple. This technological giant has shipped close to 13.9 million units in the third quarter of this year. This way, they have registered a mass growth in numbers, by almost 17.4%.
The latest iPads developments in 2020 managed to create a prominent record of sales and a bigger share of shipments. This happened although the models were launched late. The second spot has been acquired by another tech company named Samsung. This South Korean company has managed to ship 9.4 million units. Professionals say that the record-growth over a year has been a significant 89.2%.
IDC reports of this company stated that almost 5.4 million units of tablets were shipped by this giant alone. All this occurred in the year 2020, in the third quarter. The recently launched 8-inch tablets became part of the largest share of shipments. The 10.1-inch tabs came second during 2Q20. The Kid's Edition of Amazon Tablets was in equal demand, for both the 8 inch and 10-inch models.
The company Huawei has shipped 4.8 million in the third quarter. Compared to 2Q19, they have noticed a two-point surge mainly because of its detachable Android portfolio. The vendors focussing on the Windows detachable have alarmingly taken a back seat due to the high competition that it has faced. This blow came from the traditional PCs and Notebooks since they compete with the detachable both in quality, usage, and price.
Huawei, therefore, has faced headwinds outside countries like China but balancing their sales by showing record growth in Asia/Pacific and Europe. Their growth is 32.9% and finally, Lenovo registered 62.4% growth.