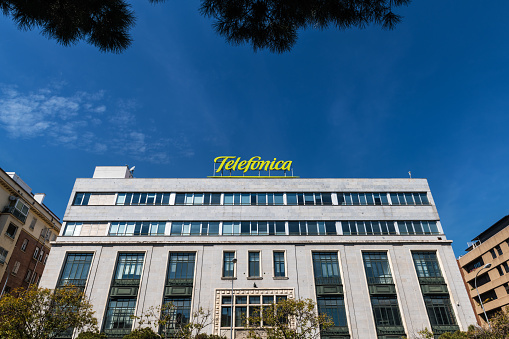 2 mins read
Brazil's Telefonica sells Cybersecurity Firm for $20 Million
Telefonica Brasil SA is one of Brazil's largest telecom services provider. As per the filing on November 4, 2020, the entire stake was sold to Telefonica Cybersecurity Tech. Telefonica SA of Spain is the indirect controller of Telefonica Cybersecurity Tech. Telefonica Ciberseguranca e Tecnologia do Brasil was sold for $20.27 million (116.4 million BRL). This move aids the centralization of all Telefonica's digital security businesses.
As the first step towards the sale, some employees, contracts, and assets of Telefonica Brasil SA on cyber-security were transferred to Cyberco Brasil. Telefonica Brasil will function as an exclusive distributor of Telefonica Ciberseguranca e Tecnologia d Brasil (CyberCo Brasil). This move will allow Telefonica Brasil to stretch into the cybersecurity market, with expanded services and products. This will give increased leverage to the company.
It will continue to serve its business cybersecurity customers in the region. There are no regulatory authorizations to this deal as the agreement does not alter the shareholding structure of the company nor does it create any shareholder dilution. In fact, with this move, the company is poised to grow exponentially and improve its operational efficiency.
Telefonica Brasil S.A. is a leading mobile communications provider with a presence in data transmission, VAS, Pay-TV, and mobile telephony. Telefonica Brasil S.A. works as a fixed communications provider of ultra-fast broadband, fixed broadband in Sao Paulo state. The company is part of a larger Telefonica Group with a presence in multiple countries. The DTH (Direct To Home) services, pay television services, and mobile, and fixed voice services are marked under the Vivo brand.
With the development of smart cities in the Latin American region and the increasing internet and mobile penetration, there is an increased need for cybersecurity services. The cybersecurity market in Latin America is slated to grow substantially in the period 2020 to 2026. Mexico, Brazil, and Argentina are fueling the cybersecurity market in the region on account of the rapid urbanization and use of the Internet and digitalization.
Brazil faced the brunt of many cyberattacks at the time of the Olympics in 2016. The region is poised to grow considerably in the insurance, banking, and financial services segments. Cyber intrusions can lead to huge losses. The need for cybersecurity solutions is going to be on the increase.