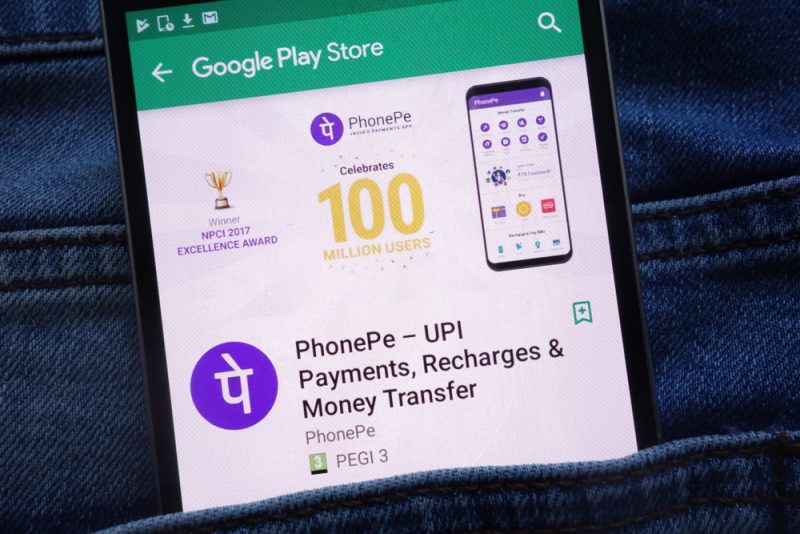 3 mins read
Walmart Invests In PhonePe
Walmart India has joined hands with leading UPI(United Payment Interface) Payments App PhonePe and customers can now use PhonePe payment option at any of their Best Price wholesale cash and carry stores. This new partnership will enable Walmart India's Best Price to utilize the different payment options of PhonePe including credit/debit cards, net banking, and third-party wallets.
Furthermore, this collaboration is applicable not just for the physical stores, but will also extend to the retailer's online platform and assisted ordering solutions. With cashback offers and specials of PhonePe, customers will find this option very handy.
Mom and Pop Kirana stores or small-scale retailers which also purchase goods from Walmart's Best Price Wholesale shops, will also be able to pay through the digital wallet of PhonePe. From taking payments from consumers to paying at Best Price Stores for their own purchases of supplies, this initiative is all set to aid business owners to step up to the digital platform.
A Move Long Awaited?
PhonePe, a subsidiary of Indian E-commerce giant Flipkart which was acquired by Walmart Inc in May last year is a leading payments app with more than a billion customers in India. This move was long due ever since the payments platform dropped hints of the tie-up right after the acquisition of Flipkart.
In fact, just last month PhonePe had announced that it already had one million merchants in its kitty and this initiative reinstates their commitment to extending a helping hand for kiranas and businesses to flourish. The company has been massively proposing for offline adoption of its platform since April 2018.
Given, the fact that this partnership will also facilitate to help customers who are small retailers to accept payments from their customer digitally, this move is more than welcome by all in the segment. It will help business owners to focus on the development of their stores and seamlessly bring their payments in a standardized digital platform.
Walmart Looks to Learn from PhonePe
While the world's largest retail giant Walmart Inc operates its own payments arm-Walmart Pay, the partnership with PhonePe is unique to India.
In the next phase, PhonePe is wooing more offline merchants and this tie-up will definitely help the firm to achieve its merchant acquisition targets. With the success of PhonePe and its tie-up platform will Walmart possibly also look to learn and take the venture outside India?
Sources say that Walmart is continuing to carefully evaluate what is working and what is not. They have also had a discussion with other markets to see if they can replicate and take their learnings outside India. However, with respect to other markets, it will most probably be restricted to South East Asia and not the US.