Dish Network is a name that is known to every person all over the world. Dish Network Corporation is an American Television provider which is commonly known as Dish Network.
Nokia Corporation mostly spoken as Nokia is a Finnish multinational company which operates in telecommunications, information technology, and customer electronics company. Nokia has operated over 100 countries and reported annual revenues of around €23 billion.
Dish Network- the U.S. satellite T.V. provider, is determined to launch a 5G network in the U.S. by 2023. In order to achieve this target, Dish Network has signed Finland's Nokia to supply them with the 5G core software.
A 5G core software is a cloud-native dual mode which combines 5GC and EPC network functions and a common platform for efficient TCO and a smooth migration to 5G. The 5G network has been in demand, and everyone is in the race of giving it to the country first.
The Dish Network is strengthening its network and, till now, chosen vendors of non-traditional telecoms. In addition to that, a new technology known as Open Radio Access Network (RAN) is used, and it uses different software to carry on the network-oriented functions on the cloud. The advantage of using or implementing RAN is that it reduces the use of physical equipment.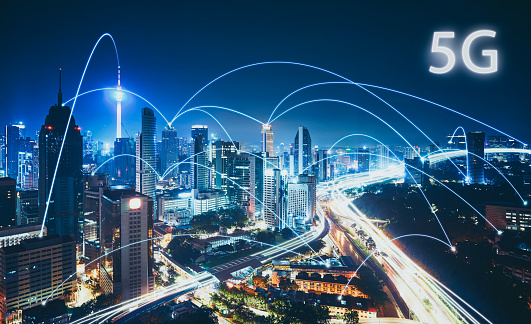 With this contract, Nokia is labeled as the first traditional telecom equipment supplier. The Dish Network is currently working with four different companies: Nvidia, Mavenir, Fujitsu, and Altiostar, so that it is able to supply different parts of the network.
Nokia revealed in a joint statement that it would have to supply subscriber data management, device management, and integration services.
It is believed that the Dish network will have much more credibility and goodwill than Rakuten.
Most of the critical controls are located, and the confidential data is stored in the core network; also, the peripheral radio network is more significant and more massive, includes antennas, masts, and other passive equipment.
Being a supporter of Open RAN and partner of Japan's Rakuten, Nokia has disassociated itself from any other telecom's equipment firms. Japan's Rakuten is the very first firm to use the Open RAN based network.
As China's Huawei is banned from U.S. telecom networks, Nokia and Ericsson are dominating the market for the deployment of 5G in the country. On the other hand, Samsung is trying to catch up in a steady way and stay in this race.