Amazon launches the all-new Alexa voice assistant conversant which makes your life much easier. The Amazon Echo Auto serves as a link between the Alexa app and the smartphone used. So, all the capabilities of the Alexa voice assistant are now available on your vehicle. It is much like a small box and can be fitted just above the car's dashboard.
The Amazon Echo Auto is set to be launched in India and has added Hindi to its repertoire of languages known. Few cars are expected on markets with Alexa integrated. So with the introduction of Echo Auto, Amazon can access the vast automobile segment of India. The Amazon Echo Auto can connect to the speakers in the car via Bluetooth or speakers. With this, you can give commands and hear the replies. For connectivity, the Echo Auto Box needs either a 12-volt power supply outlet or a USB port.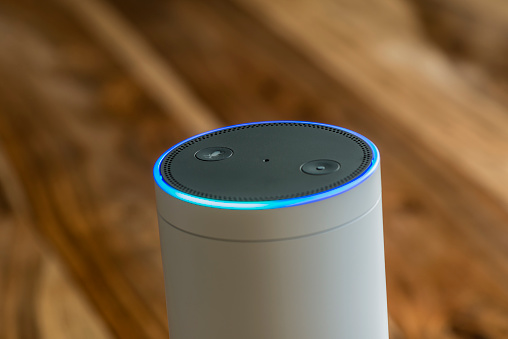 While in the car, it switches to the in-vehicle mode which allows you to make use of navigation and location services. Amazon Auto has been functional in the U.S. since October 2019. Alexa voice assistant will soon be equipped with more features such as handling payment for fuel.
Auto Mode being introduced in Alexa provides ease of navigation to drivers who can also stay connected. This can aid in safer driving. The iOS and Android versions of Auto Mode in the Alexa app will be available in many countries. The Auto Mode home screen serves as a single-touch access point to help you with different actions; especially the ones performed frequently.
You can install shortcuts for your favorite or frequent actions, be it navigating to work or making a call, or playing a current media device. You can use voice commands to get these actions performed. Your smartphone equipped with the Alexa app becomes a smart device with a user-friendly display, in-vehicle voice experience, and more features.
Using Alexa Auto Mode
With an option of four screens, the Auto Mode of Alexa allows a user to move swiftly between them.
Navigation: With the Navigate option in Alexa Auto Mode, you can easily locate and choose the destinations and embark on it. These can be done with just voice commands. You can also ask Alexa to locate a new place.  You can set up your destination with your preferred navigation app.
Communication: In the Communication screen, you can easily place a call or speak to any Alexa device. With the Alexa Auto Mode, you can easily view the attached devices and contact list.
Quick Play: Using the Last Play screen, you can view and play recently played media. The Play screen provides you the regular Play and Pause buttons. Additionally, you can select the media device you want. You can choose from other options to play from Audiobook, Spotify, Amazon Music.
Alexa's true support capabilities can be used in auto mode. You can add items to your shopping list. Alexa Auto makes it easy to get directions from Google Maps or Wage or Apple Maps. Use the power of Alexa Echo Auto to open your garage door for yourself.