The several continents are witnessing war over the patents related to smart homes, robotic surgery, connected cars. However, leading is the fight among smartphone companies with regards to the 5G. With the growth forecast of 12000 percent that comes around $668 billion, the 5G market is undoubtedly lucrative. Automakers are in a legal battle with the same companies that smartphone companies had to pay a huge amount to use their wireless technology. Qualcomm, Nokia, and some telecommunications developers are looking to seek 5G royalties. They are looking to seek royalties from products that use wireless communication.
The smartphone industry has seen dozens of legal battles over a decade costing them around millions of dollars only as a legal fee. It struggled with the main issue of the value of standardized technology. This then triggered the dispute between wireless technology developers such as Qualcomm, Nokia, and Motorola and new-entrants in the smartphone market such as Apple and Microsoft. Allied Market Research estimated that around $668 billion will be sales of 5G devices globally by 2026. Apart from being a lucrative market, 5G is being forecasted to change the wide range of products that we operate.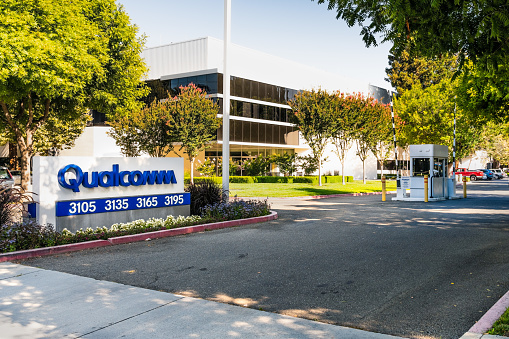 Last week, the courts in Europe and the US have rejected the claims of telecommunication companies that the licensing policies are breached by them as antitrust law. These courts also confirmed the potential of wireless companies to restrict the use of wireless technology by those who didn't accept their licensing demands. In Germany, the court favored with Sharp's request Diamler AG sales in its home country for using its mobile technology without a license. A federal judge in Texas discarded the antitrust lawsuit filed by Continental AG, a Diamler's part supplier. It was against a patent-licensing pool set up to be a one-stop-shop for access to patents.
Avanci is the pool that handles licensing patents owned by Nokia, Sharp, Qualcomm, and other telecom companies. It charges $15 per vehicle for patent inventions needed to comply with 2G, 3G, and 4G standards. They are in the process to develop a plan for charging for the 5G. The part suppliers of automakers generally look after the patent issues. They pay the needed royalties and indemnify the automakers against lawsuits.
Mercedes Benz maker Daimler opines that patent owners should deal with the suppliers like everyone else. Daimler and Ford warned in their letter to the US Federal Trade Commission with regards to the appeal court ruling won by Qualcomm. They mentioned this ruling can destabilize the standard ecosystem by encouraging the abuse market power to get through the collaborative standard-setting.
Companies should develop standards that promise to license the relevant patents on fair, reasonable, and non-discriminatory terms also known as FRAND. The American and European telecom founders have found their support in Makan Delrahim who head of Justice Department Antitrust Division. He wrote to courts on behalf of patent owners that royalty fights are patent dispute, not an antitrust violation.