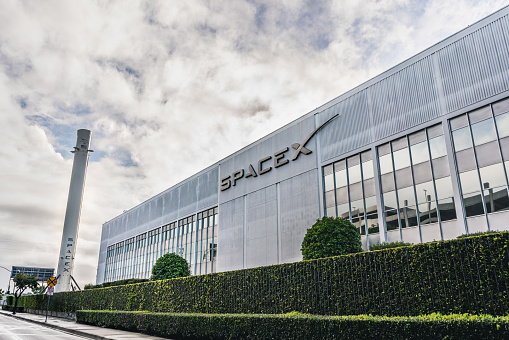 3 mins read
SpaceX wins Pentagon award for Missile Tracking Satellites
SpaceX (Space Exploration Technologies Corporation), owned by Elon Musk has grabbed the Pentagon contract to manufacture missile-tracking satellites. As per this $149 million contract, SpaceX is slated to manufacture four satellites for tracking missiles. SpaceX's Starlink Assembly plant in Redmond, Washington will be the development site.
According to SDA (U.S. Space Development Agency), this is SpaceX's first government contract for satellite building. This missile-warning system is a first of its kind award for SpaceX. This contract is another feather in the cap for SpaceX, which is rapidly heading towards the development of low-orbiting sensor networks. Another contract has been awarded by SDA to L3 Harris Technologies Inc. for the manufacturer of four more satellites.
Reusable rockets and astronaut capsules have been the forte of SpaceX. With an expanding constellation of internet-beaming satellites, the company will concentrate on developing the Starlink venture. As per the SDA contract, the company-built satellites will be equipped with wide-angle, infrared, missile-tracking sensors. These will be sourced from a subcontractor. Starlink is a private broadband system that is space-based. The intrinsic design of Starlink will be used as a platform to complement the military sensors provided by the subcontractor. The funds generated can aid SpaceX's plans for interplanetary voyage.
This is the initial part of the SDA plan to acquire satellites for tracking and detection of missiles. ICBMs (Intercontinental Ballistic Missiles) make tracking and intercepting difficult. The satellites from SpaceX and L3 Harris Technologies Inc. are scheduled to be ready for the Fall 2022 launch.
Earlier, the Air Force has used the services of SpaceX to check the encrypted internet services with some military planes. The Starlink satellite network was deployed for this test. But this did not result in any purchase of Starlink satellite by the Air Force. With this move, the Pentagon has indicated a move to piggyback on commercial projects and reduce the time and cost of developing new space crafts.
SpaceX has come a long way from the unproven launch company that it was a few years ago. Since then, the company has secured many launch contracts on missions of natural security. Prominent among these was the GPS 3 launch in June 2020. SpaceX plans on building a mobile service tower at the Kennedy Space Center's Launch Complex 39A. This move can assist in vertical processing that is essential in payloads of national security importance.
In time, SpaceX is looking to become a leading provider of rockets and small satellites. The U.S. Military can use its technological developments on missions of high priority. Pentagon might phase out the older satellite versions and replace them with these enhanced smaller satellites. NASA continues to remain SpaceX's biggest customer.