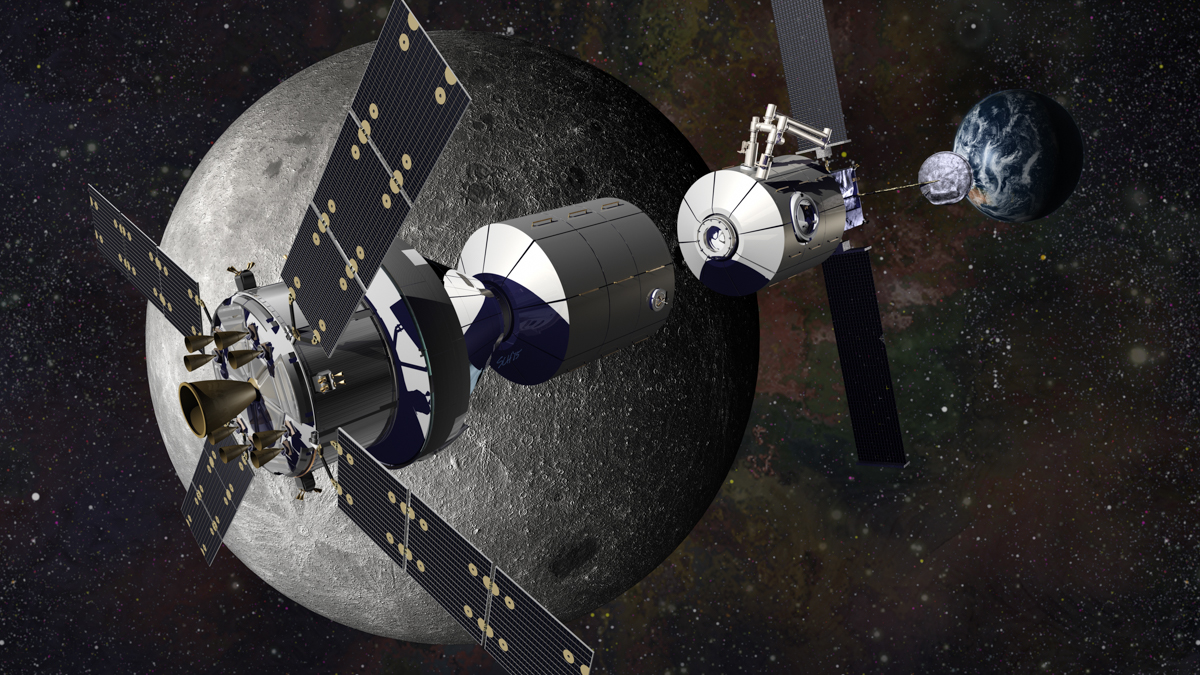 NASA is all set to start the next step towards the exploration of space. Engineers at the space agency have come up with a proposal to set up a space station orbiting the lunar surface in less than a decade. That is if the idea is accurately approved and funded by the Congress. The main goal of this idea is to develop the idea of accurate infrastructure as well as experience to move the mission to Mars someday.
The project is named DSG (Deep Space Gateway) which would function with collaboration amidst the countries such as Russia, U.S., and several major international associates. The planned space station would orbit close to the moon at a distance of 240,000 miles away from Earth. This distance is around thousand times far from ISS (International Space Station). The DSG would be away from the magnetic field of Earth that shall enable scientists to study the potential effect of radiation emerging from deep space on instruments as well as humans.
The new station could act as the relay point for future expeditions to the surface of the moon. The scientists are discussing the plans for human as well as robot bearing lunar landers. NASA officials have said that the required construction materials along with astronauts shall be ferried over to the lunar orbit with the help of four launches in Orion rocket after the year 2019.
The DSG proposal comes with its own set of criticism. Following the disaster of Columbia space shuttle in the year 2003, the space agency decided to plan separate missions for cargo and humans. However, the DSG seems to violate this decision. Apart from this many policy experts for space suggest that the operations to be carried out on Moon are rather expensive which could be nothing more than a distraction. It could essentially delay the plans to Mars instead of making it easy.
Other question associated with the mission includes the comparison of a month-long journey to the moon in correspondence to a six-month-long journey to Mars. The effects of space radiation would be minimal in a month as compared to six-month duration. Amidst these concerns, a lunar engineer has also provided his analysis that states that without a proper shield like thick water layer, the astronauts will be exposed to dangerous radiation levels along with solar storms that are highly unpredictable.
Despite the concerns, experts also agree that a space station near moon could help uncover much crucial information, along with a great ground for training and exploration. It could also provide major insight into the future of human-based spaceflights.