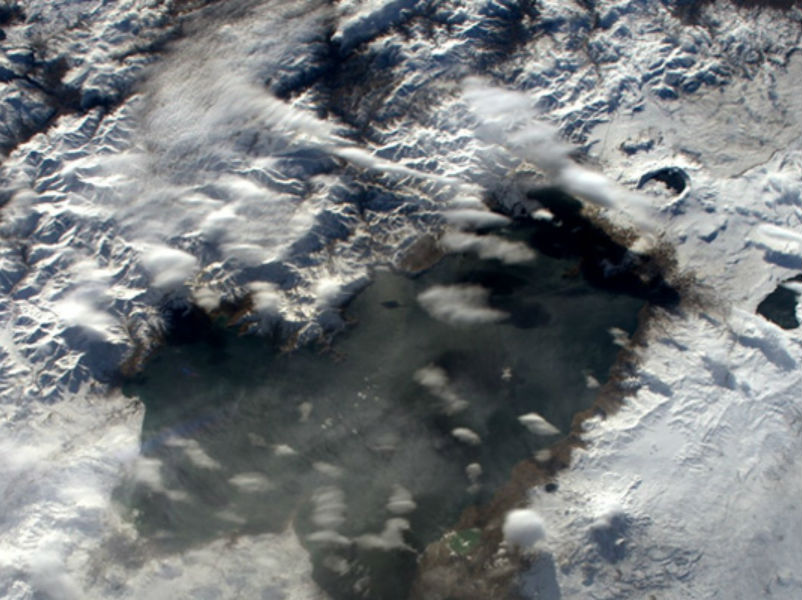 1 min read
Nasa astronaut Thomas Pesquet tweets stunning mountains-view from Expedition 50
Thomas Pesquet, the French aerospace engineer-pilot-astronaut of European Space Agency knows well how to keep the social media and space enthusiastic in high spirits. The astronaut, who is currently an onboard member of ESA's satellite Expedition 50 has tweeted some stunning and breath-taking pictures of mountains from space. The pictures are giving some real and major goals about how mountains look from space.
Previously, Thomas already has shared multiple views and snaps of earth and its components from space. And to carry on this legacy, recently, the French astronaut took to Twitter to post some dazzling views of the mountains clicked from space. On Thursday, the Expedition 50-astronut uploaded the picture on his Tweeter account with a tweet which read: "I just love the shades of color on this one. Mountains are always beautiful, but even more so in the morning light". The picture was posted on 22nd December 2016, at 1:44 PM.
A beautiful frozen lake. It makes me think of a heart, but a cold one. ❄️? #Proxima pic.twitter.com/zE3lC5aExR

— Thomas Pesquet (@Thom_astro) December 20, 2016
To recall, Thomas Pesquet is currently on a six-month space mission to the International Space Station (ISS). He is serving as a flight engineer for ESA's spacecraft like Expeditions 50 and Expeditions 51, which was blasted off from the ground on November 2016. The spaceship will come back to the earth in May 2017 alongside its six onboard astronauts.  In 2014, he was selected for European Space Agency's six-month ISS mission and in 2016; he took off to space. Arriving at the International Space Station on 19th November 2016, Thomas is the first French astronaut to go to ISS.