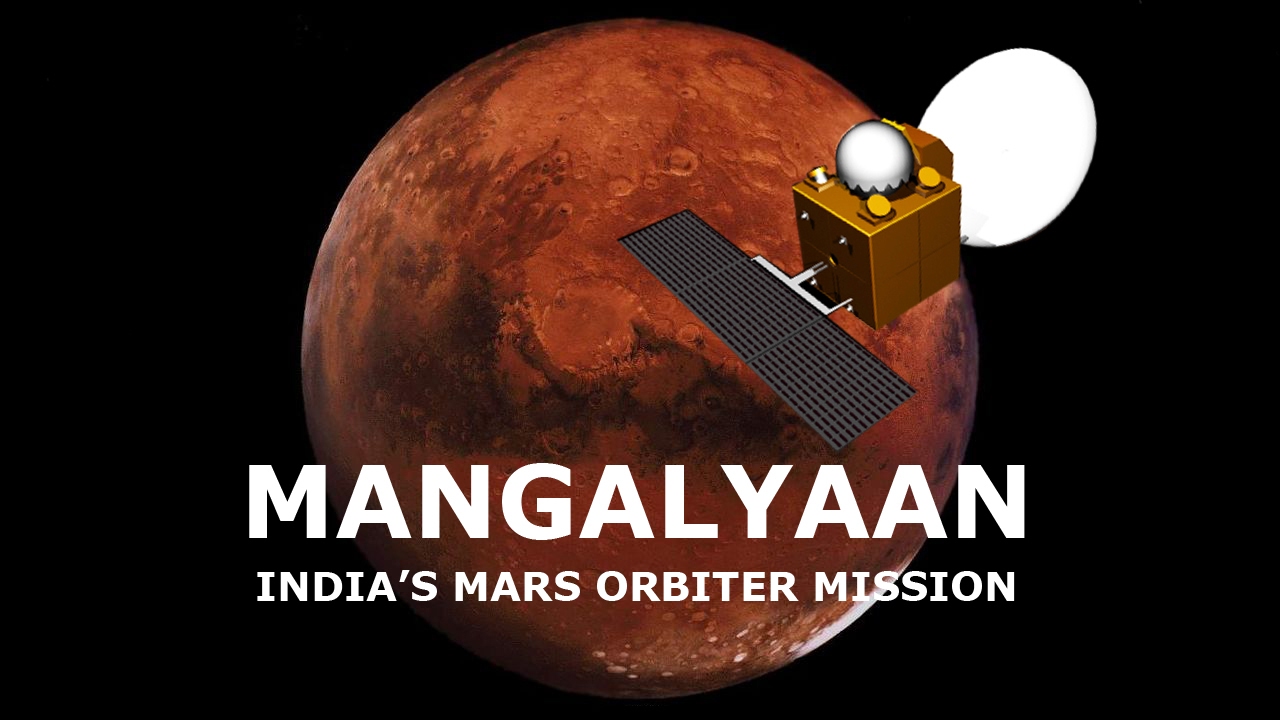 The maiden interplanetary voyager of the Indian Space Research Organization (ISRO) – the Mars Orbiter Mission (MOM), which was launched on November 5th, 2013, has pulled off 1000 successful Earth days in the Martian orbit, and on Monday, the official of ISRO announced this remarkable feather of the Mars Explorer through a press conference. ISRO launched the Mars Orbiter 4 years back atop its most powerful launch vehicle – the Polar Satellite Launch Vehicle or PSLV-C25 and the orbiter were installed into the Martian orbit on 24th September 2014 in its first attempt. On 19th June, the orbiter has completed its first 1000 earth days encircling Mars, and as announced ISRO, it will continue to explore Mars for the next five years.
To those unknown, Mars Orbiter Mission or MOM mission was ISRO's maiden interplanetary mission which was ultimately intended for exploring the enigmatic Red Planet – Mars, and its morphology, surface features, mineralogy and the Martian atmosphere. Since its launch, the Voyager has discovered several unexpected facts about the Red Planet. As said by ISRO's chief, the Mangalyaan orbiter had performed ahead of its scheduled mission objectives and remains operational six months beyond its projected lifespan. The 1000 year days on earth are equivalent to 973.25 Mars Sols or Martian Solar days, which MOM has achieved on 19th June. During its mission, MOM also has completed 388 orbits to Mars, which is quite impressive, added ISRO.
As confirmed by the Indian agency, MOM is currently in good health and is capable of continuing the celestial exploration mission for further five years. However, alongside MOM-1, ISRO is now seeking scientific proposals for expanding its interplanetary research through the launch of Mars Orbiter Mission-2. The Bengaluru-headquartered agency also has confirmed that the in-depth scientific analysis of the data beamed back by the Mars Orbiter spacecraft is in full swing and soon will be available for public access.
The Rs 450-crore worth MOM mission is intended to study Martian surface and its mineral composition, as well as scanning the Martian atmosphere for searching the presence of methane – a major indicator of extraterrestrial life on Mars. The Mars Orbiter features five state-of-the-art and highly influential scientific instruments like Lyman Alpha Photometer (LAP), Methane Sensor for Mars (MSM), Thermal Infrared Imaging Spectrometer (TIS), Mars Exospheric Neutral Composition Analyser (MENCA), and Mars Colour Camera (MCC).