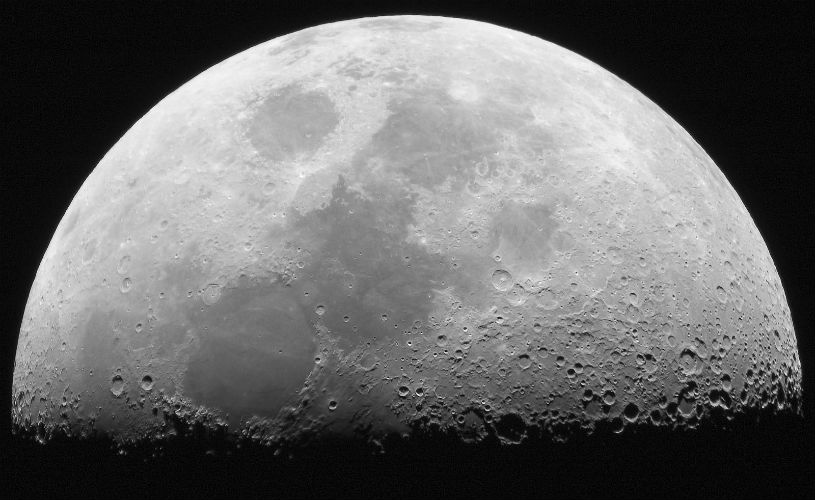 2 mins read
Kolkata Astronomers to Transmit Four-Kg Freight atop Lunar Rover of Team Indus in December 2017
India has been making deep inroads into the space programming mission because of the dedicated effort of Indian Space Research Organization (ISRO).However, apart from ISRO, a number of private startups are also contributing to this success and growth of India and now a Kolkata-based organization is going to be enlisted in this contribution catalog. For the first time in the golden times of India space program, a payload designed and developed by a group of scientists from Kolkata is going to land on the surface of Moon in January 2018.
It would be for the first time that the cargos of the private organization will take off with a certified lunar mission. Weighing four kilograms, the payload will land moon's surface in January 2018 alongside the Bengaluru-based company Team Indus' lunar rover. The consignment is prepared for the mission which intends to open out the Indian tricolor Flag on the surface of Moon on 26th January 2018 when India will commemorate its 69th Republic Day.
The mission is a joint venture between ISRO, Team Indus, and Kolkata-based scientists. During the mission, the four-kg payload will be installed atop the Moon Rover which is designed by the Bengaluru-based private company Team Indus. The Lander will take off from the earth in December 2017 through the Polar Satellite Launch Vehicle (PSLV) launcher owned by ISRO.
On this matter, the head of this mission, Sandip Kumar Chakrabarti from the Indian Centre for Space Physics in Kolkata said, "Our agency has signed a treaty with Team Indus for transporting the Indian tricolor cargo through its 2018 lunar mission". ISRO's PSLV launcher will carry the Lander alongside two other rovers to the moon.
The instrument designed by the scientists of Kolkata will monitor and study on the external space surroundings of Moon's surface. This operation is a first-of-its-kind mission as no one has before experimented and studied Moon's outer space environment. The spacecraft is also enriched with highly-advanced X-ray sensors and tiny-yet-powerful processor to thoroughly analyze the data.
The 2017 Lunar Mission of Team Indus will witness the launch of a space probe to study the Moon. The entire mission is conducted by Team Indus while ISRO will only provide its PSVL Rocket for the launch of satellites. The cost of this high-end lunar mission is estimated to be around $60 million, among which Team Indus will give $15 million. And the arrangement of the fund for the mission is going to be completed by September-October 2017.