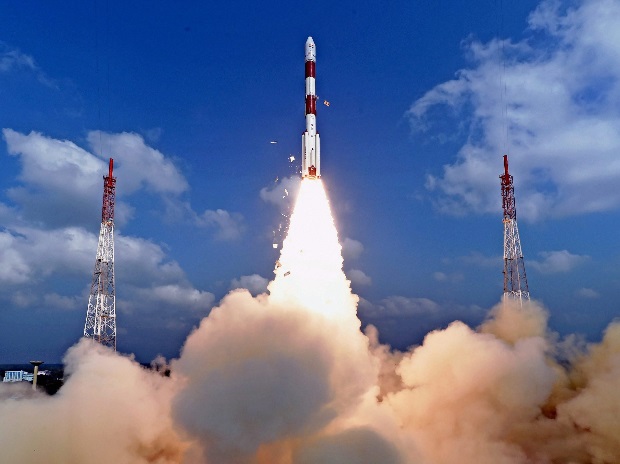 2 mins read
ISRO Accomplishes Mega-Launch of 104 satellites
Indian Space Research Organization (ISRO) has just marked a new landmark to its successful space exploration missions by sending a cluster of 104 satellites into orbit at one go. By doing so, ISRO has created a world record for launching putting the most number of space probes into orbit. While this spectacular accomplishment of ISRO has still been overwhelming space organizations of other countries, the India-based organization is gearing up for accomplishing some more milestones soon. Now, the Bengaluru-based space agency is eyeing on Venus, Mars Orbiter Mission-2 and Asteroid Exploration missions.
As said by ISRO's chairperson A.S Kiran Kumar, the agency is now preparing to send proposals for sending its probe to Venus and revisiting the Red Planet. Alongside these two chief missions, the Bengaluru-headquartered firm is also planning to send satellites to skies for searching asteroids and exoplanets soon.
While taking part in a press meet, Kiran Kumar said, "We recently have marked a new achievement, which is a true challenge for others to try. Now, after launching and placing 104 satellites into the orbit, we, now are looking forward to sending probes to Venus and Mars soon. While, for Venus, this will be our first trip, for Mars, it will be second. Through the Mars Orbiter Mission-2 we are targeting Mars to re-explore, while for Venus, we are developing a special spaceship."
Along with these highlights, ISRO's Head also said that the agency is preparing some new proposals for arranging high-end Asteroid missions, which will help us exploring new exoplanets and space rocks in the skies."
An investigative panel has already been set up, and soon they will examine the proposals for ISRO's ambitious Mars, Venus, and Asteroid Missions. For the Mars Orbiter Mission-2 and Venus missions, the Indian government has already allotted monetary backup, and approval budget, the proposal for Asteroid missions are yet on hold, said Kiran Kumar.
Speaking about the most ambitious mission of India – Chandrayan-2 mission, ISRO's chairperson said, "We are targeting the Q1 of the coming year. However, the launch event is assured to have effect sometime between December 2017 and March 2018."