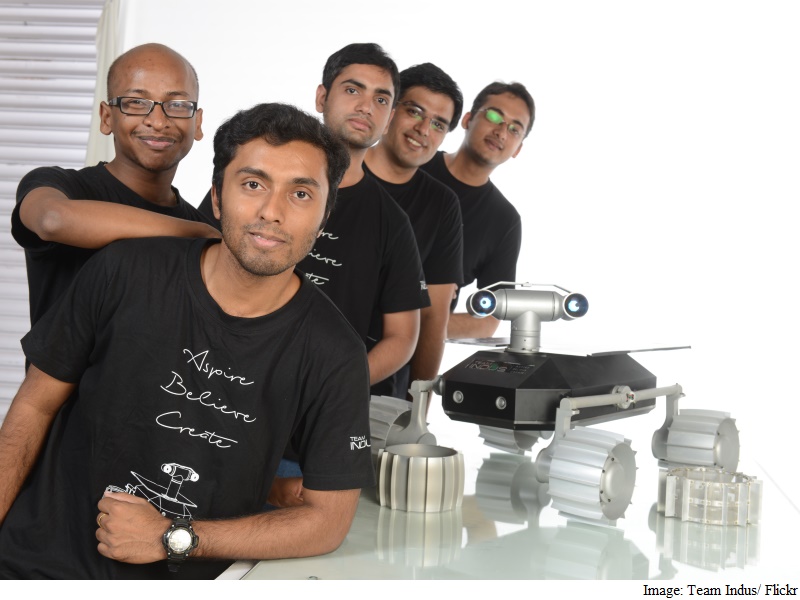 2 mins read
India's Team Indus Ties Up with Japan's Hakuto for Next Lunar Mission
A Bengaluru-based space startup company – TeamIndus – the only Indian team to represent the country in the Google Lunar XPRIZE competition, on Wednesday publicized the report of its partnership with a Japanese space company for the upcoming Lunar mission. In the announcement of the commercial agreement, Team Indus mentioned about its collaboration with Hakuto, from Japan to transmit a rover to the Moon in the upcoming year. The robotic rover developed by Hakuto will be represented in the Google Lunar XPRIZE and will be taken to the moon through the spacecraft designed by Team Indus. The mission will be held in late 2017 and the mission will witness send out of Hakuto-made robotic rover through the TeamInduss spacecraft, developed by the Indian team.
As said by the spokesperson of Team Indus, this is a first-of-its-kind collaborative project between two private space companies from different nations. To recall, both Team Indus and with Japan's Hakuto are competing in Google Lunar XPRIZE which is organized by XPRIZE and sponsored by Google. The competition is slated for 2017 and is based on the theme of facilitating private space enterprises to conduct effective lunar missions. Team Indus also has signed a legal agreement for the launch of PSLV with the Indian space agency Indian Space Research Organisation (ISRO) for landing a spacecraft on the moon.
While giving a statement on this international pact, " Rahul Narayan, the Fleet Commander of TeamIndus said, "After successfully signing the deal of launching PSLV (Polar Satellite Launch Vehicle) with ISRO, we are happy to represent our company at the international level. We are delighted to greet the Japanese Hakuto to take best advantages of our spacecraft for launching their robotic rover to the moon. We, now are looking forward to working with the international space experts of Japan over the next few months and are expected to conduct a successful Lunar mission by the end of 2017."
The spacecraft of Team Indus – the TeamIndus is capable of carrying 20kg of payload to space, while the Japanese rover is weighted four kg. The new collaboration between India and Japan will ignite a new age of space exploration, said the spokesperson of Team Indus.