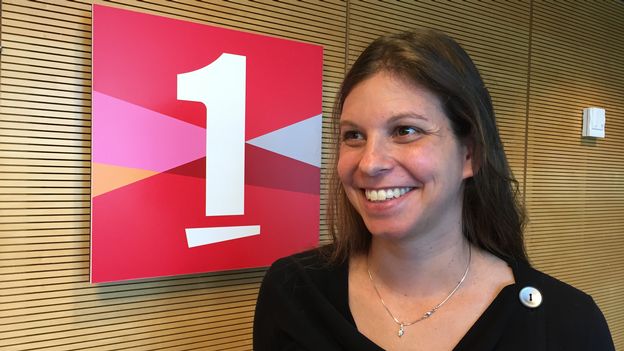 The Blavatnik Family Foundation established the Blavatnik Awards in the year 2007. The awards were introduced in the U.S. to support and honor the exceptional work of young scientists and engineers in the beginning of their career below or equal to the age of 42 which was regulated by the New York Academy of Sciences.
For the very first time, the Blavatnik Awards has been expanded to the territories of the UK as well as Israel in 2018. This biggest unrestricted source of cash inflow for young budding scientists has now been made available in the UK as well to support the growth of these brilliant minds.
Theoretical Physicist Dr. Claudia de Rham is presented with an award of USD30,000 for being an outstanding budding scientist below 42 years of age. She has been awarded the title of the finalist in the category of Physical Sciences and Engineering. Along with the cash prize, the physicist shall also receive a medal in the award ceremony dated on 7th March this year in London, U.K.
Dr de Rham is involved in the study of numerous concepts that include dark energy, the behavior of gravity, and the early universe. Her research area is mostly concentrated on theoretical physics along with a major emphasis on gravity as well as cosmology. Most of the findings derived from theoretical physics are fundamental in nature with very little applications in the future of science. Not everyone recognizes the importance of theoretical physics, and being honored alongside the community of engineering and physical sciences is a great honor, said de Rham.
The models and study prepared by Dr. de Rham have increased our understanding of gravity and its nature while introducing a new field for the study of cosmology along with particle physics. The study also implements the decoding of nature of the spacetime applicable in theory.
With de Rham's work, the understanding of evolutionary fundamentals of our universe has been laid out in a better way with an easy perception of the gravity's quantum nature. Dr de Rham said that she is thankful to the Imperial College London as well as Case Western Reserve University for the help provided for a term of more than six years to her research. She is also thankful to all her collaborators present worldwide. She is especially thankful to New York University's Professor Gregory Gabadadze and Imperial College's Dr. Andrew Tolley. Dr. de Rham is planning on using the funds from the award to fund her existing research.