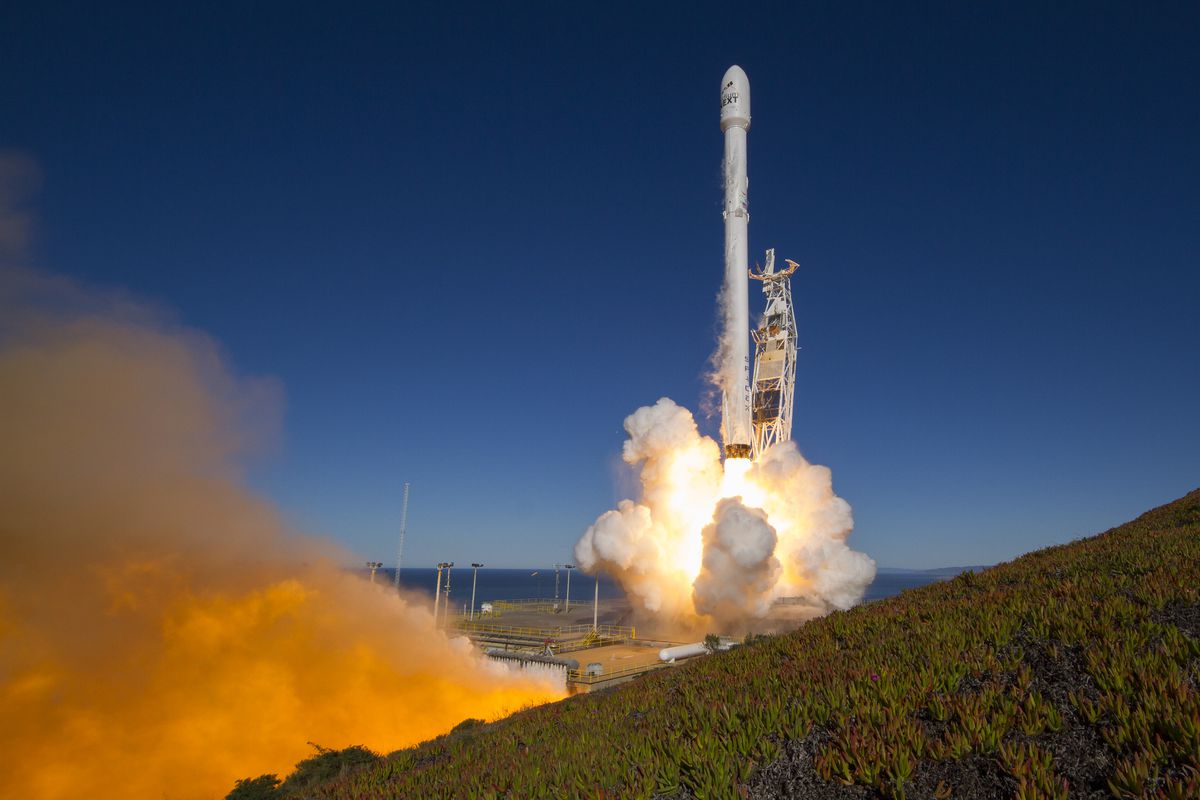 SpaceX is all set to launch two rockets back to back with the first on Monday (9th October) and the second two days later on Wednesday (11th October)as reported by Ars Technica. As of now the space company has already made 13 successful launches this year and is looking forward to adding more to its list of success with these latest lift-offs.
The first ten satellites will be launched for the Iridium communications which aim to set up a constellation of 66 communication satellites which is termed as Iridium Next for the purpose of providing cellular and data coverage in remote parts of the world. At 8:37 Am ET, the SpaceX Falcon rocket is timed to lift off from the Vandenberg Air Force Base in California while taking ten communication satellites into low earth orbit which is approximately 700km above Earth. This launch will be SpaceX's third launch out of the scheduled eight for the future. These launches have been scheduled for Communications Company and will take a total of 30 active satellites with them.
The live webcast of the lift-off scheduled today is expected to begin around 15-20 minutes before the launch time. SpaceX will also attempt a return landing of the rocket's reusable first stage booster. The second launch which has been scheduled for Wednesday will see another Falcon 9 carrying a SES-11/EchoStar 105 satellite into geostationary orbit. The launch is scheduled at 4:30 pm ET from NASA's Launch Complex 39A at the Kennedy Space Centre, Florida.
The booster for this very launch has already completed one return back in February and shall be used again. This is something the company has already done twice. Musk hinted a few days back that they will make another attempt for the return landing of this one as well.
Apart from the SpaceX launch, there are two more launches scheduled on Monday. The first launch holds a communications satellite housed inside a Chinese Long March 2D rocket. The second launch comprises of a Michibiki 4 navigation Space-craft on-board a Japanese H-2A rocket.