In 2019, the bill for National Medical Commission (NMC) was passed in Parliament. This move was highly opposed by the doctor's fraternity. As a result, the MCI (Medical Council of India) was dissolved in 2018 on charges of corruption. Instead, a BoG-MCI was formed to oversee its role. On 25th September 2020, the Indian Medical Council Act, 1956 was repealed.
Dr. Suresh Chandra Sharma was appointed as the Chairman of the National Medical Commission for a period of three years. He is the retired HOD of the ENT department of AIIMS New Delhi. The secretary-general of the BoG-MCI, Dr. Rakesh Kumar Vats has been appointed as the NMC Secretary.
The NMC (National Medical Commission) consists of the Chairman, ten ex-official members, and another 22 part-time members who will be functional from the 25th of September, 2020. The Ministry of Health and Family Welfare has released this official statement. The NMC will now be the country's premier regulating body for medical education.
There were many corruption complaints in the erstwhile Medical Council. Besides, medical education had become fraught with irregular admission practices and had become unaffordable for most students. A committee led by Professor Ranjit Roy Choudhary was set up to look into the troubles ailing the medical education sector. Its findings were that the MCI had become corrupt and recommended the appointment of independent regulators.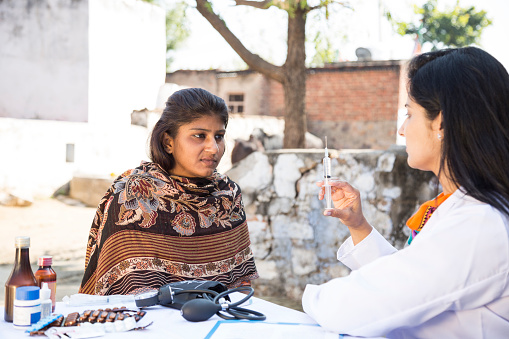 The health infrastructure was inadequate and patients had to pay exorbitantly. The recommendation included the winding up of the MCI. With the aim of spearheading reforms in the medical education segment, the NMC has been set up. The formation of the NMC has been hailed as a step with far-reaching benefits of providing quality healthcare for more people.
As per the NMC Act, four autonomous boards have been set up:
UGMEB (Undergraduate Medical Education Board)
PGMEB (Postgraduate Medical Education Board)
Medical Assessment and Rating Board
Ethics and Medical Registration Board
The member of the newly-formed NMC would need to declare their assets; both while resuming office and leaving it too. These members cannot undertake any form of employment in a private medical institute that comes under their commission, either indirectly or directly. Some modern healthcare professionals can register as CHPs (Community Health Providers) and they cannot provide healthcare at a mid-level. They are not allowed to practice any alternate medicine too.
The NEXT (National Exit Test) will be the new nomenclature for a common MBBS (Bachelor of Medicine and Bachelor of Surgery) final examination. NEXT and NEET (National Eligibility and Entrance Test) will be applied to all medical institutes. This would go a long way in ensuring that there is standardization in the medical education provided all over the country.