On October 14, 2020, Glenmark Pharma revealed that its launch NINDANIB, a generic version of Nintedanib, was effective to treat cases of pulmonary fibrosis. The drug has been cleared by Indian drug regulatory authorities.
Glenmark Pharmaceuticals
Glenmark Pharma has its generic drug markets across South America, the EU, U.S., and India. It has been a market leader in the respiratory drug segment. Its other areas of development focus include dermatology and oncology. Glenmark Pharma is among the pioneers in launching a branded generic version of a drug to treat pulmonary fibrosis. The drug is being made available at an affordable price.
With this move, doctors can effectively treat patients suffering from IPF (Idiopathic Pulmonary Fibrosis). The treatment is cost-effective and can help thousands who suffer from this condition across the country. It drastically reduces the monthly treatment cost for those suffering from IPF.
Nindanib and Pulmonary Fibrosis
With this degenerative disease, patients worsen progressively unless there is effective treatment from an early stage. With a treatment option like Nindanib, the progress of pulmonary fibrosis can be checked. Treating ILD (Interstitial Lung Disease) has been a challenge on account of the higher price of the treatment drugs.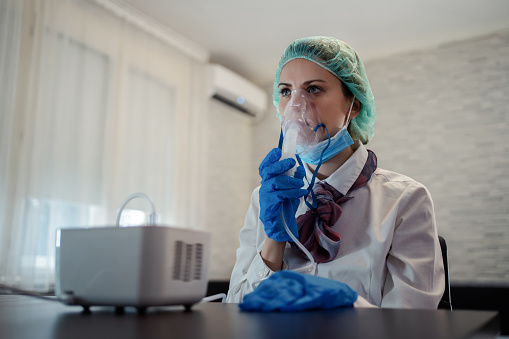 Glenmark Pharma has conducted extensive studies to check the safety and efficacy of Nintedanib in controlled clinical trials. There are a couple of studies being carried out to study the role of Nintedanib to treat patients suffering from pulmonary fibrosis after contracting Covid-19. Though persons suffering from respiratory disorders are not more likely to contract Covid-19, such persons are advised to take additional precautions as their likelihood of severity of infection is more than others.
Patients suffering PF suffer breathing difficulties in the form of breathlessness and difficulty in the oxygen passage through the air sacs to reach the bloodstream. A dry cough is another persistent symptom. Pulmonary Fibrosis patients have scarred lungs.
Generic Drugs
These drugs are created in the same way to provide similar benefits to their branded versions. Generic medication is manufactured with similar standards as the branded drug. They carry the same active ingredient. The branded drugs are protected by patents and gain exclusivity of production and sales.
After the branded drug has had its share of market exclusivity, other companies can use the same active ingredients and create medicine with the same strength. The generic drugs and medicines must be approved by the rigorous FDA process before they can be approved. The cost of generic drugs is much lesser than the branded drug. Most often, more than one generic pharma company is allowed to manufacture and market the same drug.