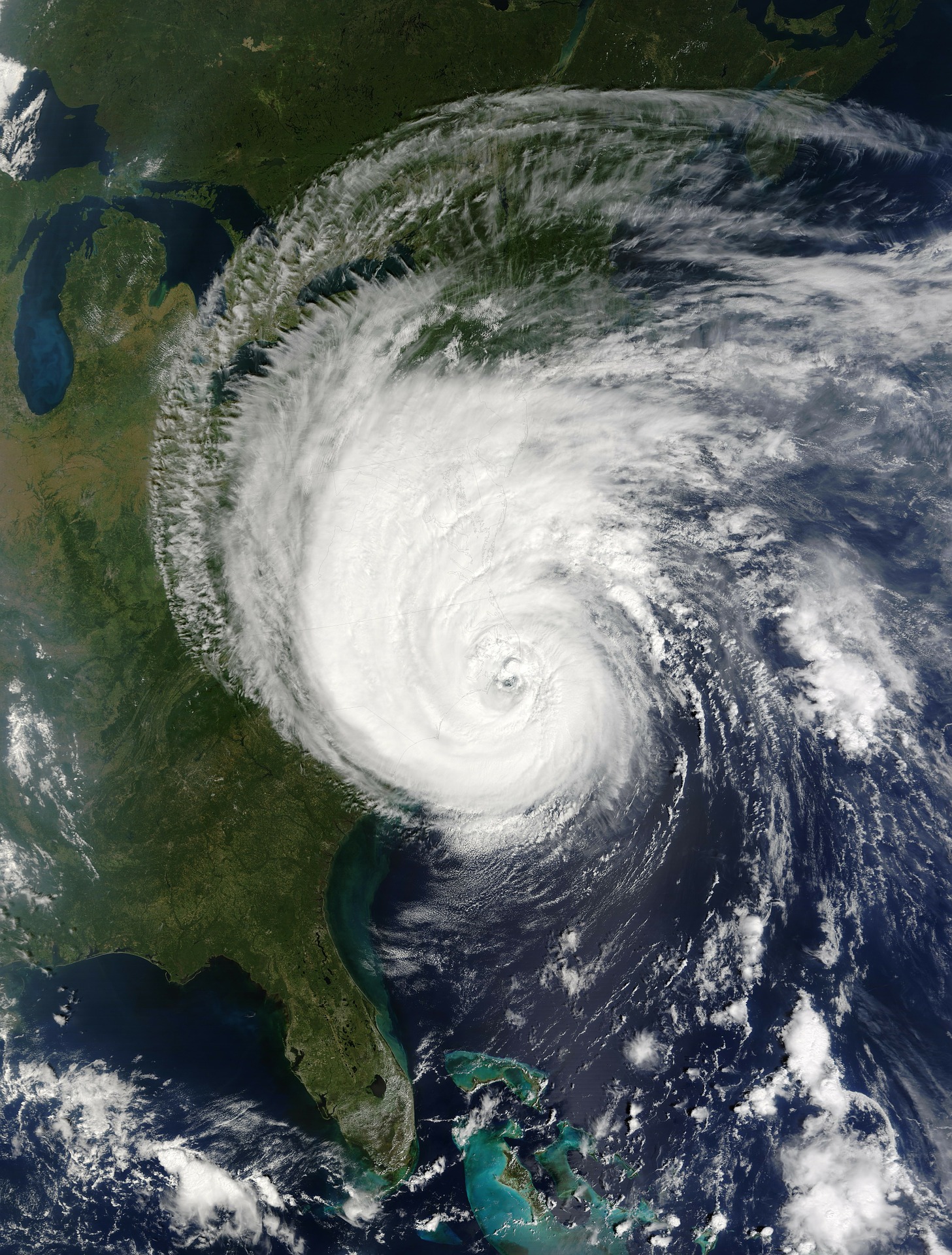 2 mins read
Strong Typhoon Bavi Approaches North and South Korea, Flights Halted
Hundreds of flights in South Korea were already canceled, whereas North Korea's leader expressed his deep concern about a potential loss of lives and crops as the countries braced for a fast-approaching typhoon, Bavi. It is predicted to be one the strongest ones to hit the Korean peninsula in 2020, and it is strengthening as it is moving towards the peninsula.
A satellite image from NASA, that Bavi was on course to hit the northwest coast of the Korean Peninsula, somewhere around daybreak, on Thursday morning.
However, with its maximum wind speed of 162 kilometres per hour/100 miles per hour, Typhoon Bavi has already hit South Korea's southern resort island of Jeju on Wednesday afternoon, causing the cancellation of hundreds of flights and ferry services to and from the resort island. It left behind flooding roads, ripped signboards, toppling trees, and knocked down traffic signs, on its way over waters off the island's western shores, but there are still no reports about the casualties.
As South Korea's weather agencies reported, the strong typhoon will start to affect the mainland at night, and it will continue to western North Korea on early Thursday, potentially causing severe damage due to very strong winds and heavy rainfall.
Kim Jong Un, the country's leader, called for extensive preparations in order to minimize possible casualties and damages from the typhoon.
It was reported that typhoon warning was issued in most areas of the country, with officials moving hundreds of fishing boats and other vessels, shutting down public parks and applying protective measures on buildings, farms and railroads.
At the same time, authorities in China, suspended ferry services across the Yellow Sea from the northern port of Dalian to the cities of Weihai and Yantai on the Shandong Peninsula as a precaution. Furthermore, government of Dalian city, issued a statement calling on the public to stay indoors whenever possible on Wednesday and Thursday, in order to stay safe.
Typhoon Bavi
The name Bavi was used to name four tropical cyclones in the western north Pacific Ocean.
It is the eighth tropical storm during the Pacific typhoon season in 2020, which has been quiet so far. The Korean Peninsula usually sees one land-falling storm per year.