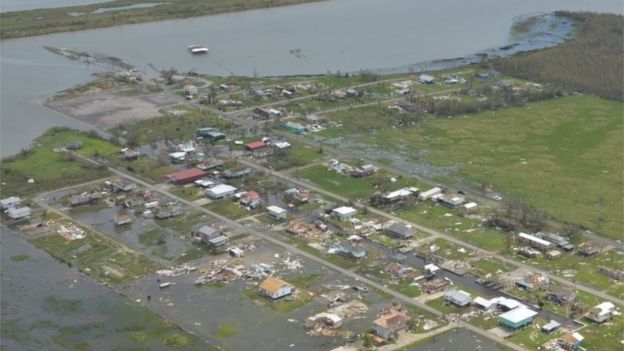 3 mins read
Hurricane Laura Leaves 400,000 People Without Power in Louisiana
At least 14 people have died in the states of Louisiana and Texas in the southern United States, as a devastating consequence of Hurricane Laura, according to new data from the authorities and the media, as reported by the press agencies on Saturday.
Moreover, 464,813 households were left without electricity on Friday, as the website Poweroutage.us reported. This power and water outages come at the worst possible time, since the state of Louisiana is facing some of its hottest days of the year. Therefore, this could make a pretty severe and dangerous conditions during the cleanup operations. As if that was not enough, heavy rain is also forecast in some areas.
Hurricane Laura is being blamed for the deaths of at least 14 people in the two states, at least 10 deaths in Louisiana and at least four deaths in Texas have been attributed to Hurricane Laura.
Louisiana Governor, John Bel Edwards said that the devastation and damage stretch all the way to northern parts of Louisiana. He also confirmed that at least ten people were killed in his state, half of whom are victims of carbon monoxide poisoning, since they used portable generators indoors after a regular power supply was cut off. Four other people were killed by falling trees and one man drowned in a storm. Governor also highlighted at news conference that Hurricane Laura was "the strongest storm to ever hit Louisiana."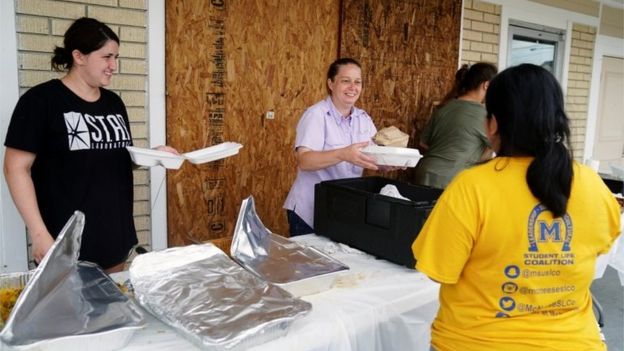 The water outages were causing problems for hospitals and nursing homes.
Coincidentally, 15th anniversary of Hurricane Katrina was marked on Saturday. Katrina wiped out parts of New Orleans when levees broke, but Hurricane Laura was a stronger storm. Laura, whose wind gusts reached 241 kilometres per hour, was the strongest hurricane that hit that country, which means that it surpassed Katrina, which was the third category of hurricanes in 2005.
According to the AP, it is possible that there will be no electricity and water for a few more weeks or even longer and thousands of people, who left their homes before the storm, came back to their houses only to find them without roofs, and see the roads covered with ruins upon their return.
Governor John Bel Edwards asked the federal government for financial assistance in dealing with the aftermath of the hurricane.
United States President Donald Trump has visited the area today in order to assess the damage caused.
An early analysis by Accuweather predicts that the total damage and economic loss caused by Laura would be no less then $25 to $30 billion, whereas Chuck Watson, a disaster modeler with Enki Research, estimated it to $20 billion to $25 billion.
Hurricane Laura continued to weaken, as it moved toward the mid-Atlantic states. However, it still carried a serious threat of tornadoes and heavy rain along the coast before exiting into the Atlantic Ocean.
Why is carbon monoxide dangerous?
Carbon monoxide is an odorless gas that can build up in areas indoors or without proper ventilation. It is so deadly that it can kill victims within minutes. Exactly for this reason, generators should only be used outdoors and placed well away from windows, doors and vents, according to guidelines from the U.S. Consumer Product Safety Commission. In addition, grills should never be used indoors.