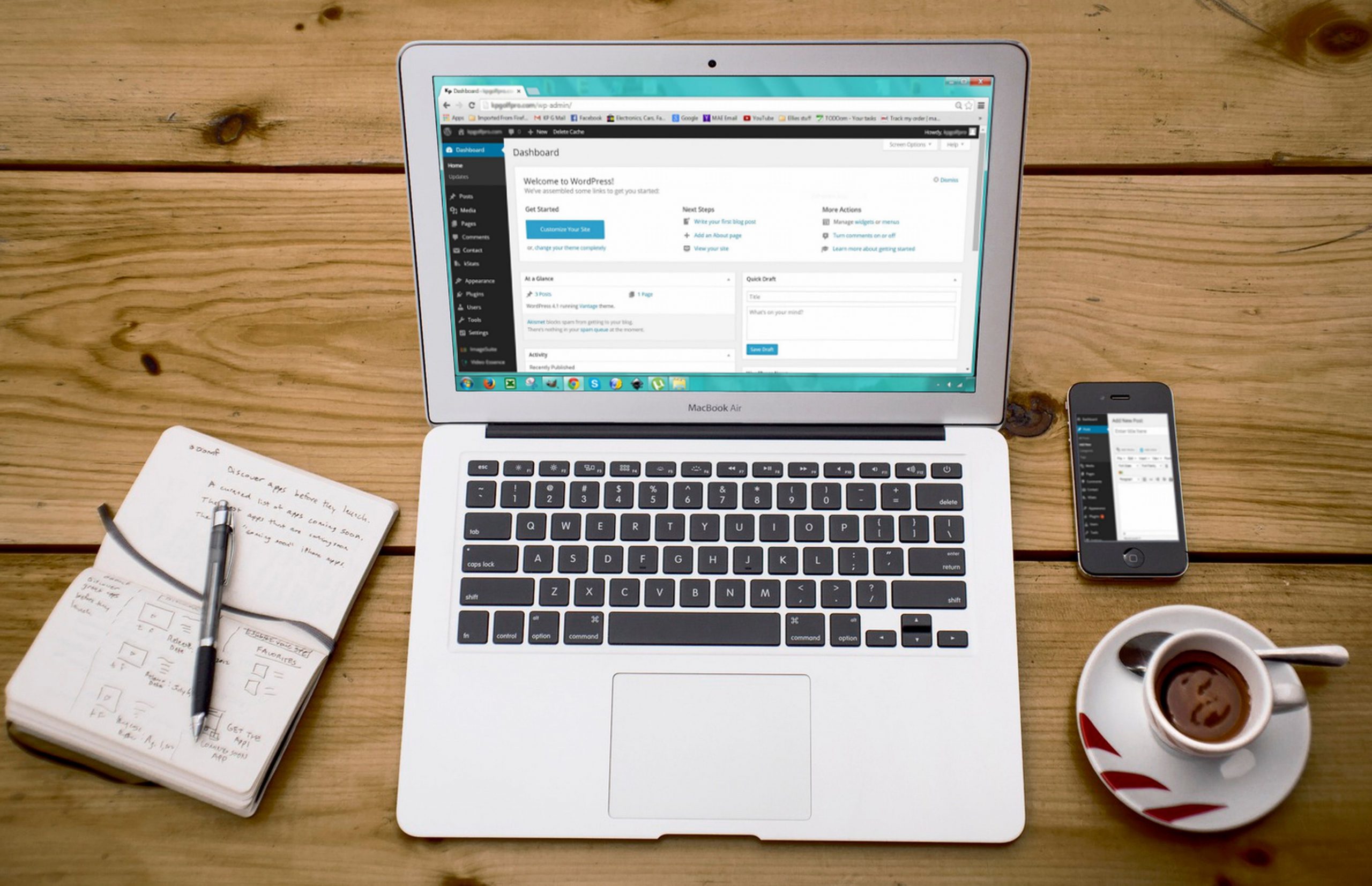 8 mins read
What is a Content Management System? How does CMS work?
When content is the leader, and the latest information is essential to SEO activities, every website should have a CMS. Understanding the functionality of the Content Management System is very important to know how to manage the content on your website, Just like we use Sociic for managing out social media accounts.
What is Content Management System?
Content is one of the significant ways for businesses to interact with customers. Approximately 42% of companies do not know how to manage their content and are losing business. At this point, a Content Management System or CMS comes in. CMS is a Graphic Use Interface (GUI) that helps manage and publish web content, allowing multiple users to contribute and make interacting with the website database user friendly.
There are numerous CMS options like WordPress, Wix, and Grid, and all these CMS work differently, widening the scope of access and control for a developer. Business owners who look for CMS solutions often look for CMS Development Services to Develop Quality CRM solutions.
Two different parts of CMS help create a website:
The Content Management Application (CMA) allows marketers, merchandisers, and other content creators to handle content without developers' help.

The Content Delivery Application (CDA) works on the back end and creates a working website from all the content entered into the templates.
Web Content Management (WCM) is just another name for CMS.
The development of CMS orbited around the idea of letting creators manipulate website templates, information, or design without putting in the effort to understand the complex codes or the workings of the database. Uploading or managing content is as easy as posting on Facebook or uploading an image on Instagram but with more control over all elements of the website.
We interact with the Facebook or Instagram databases through GUI, and in the case of CMS, every new page is a form of entry to your MySQL database connected to your CMS. One significantly user-friendly feature of CMS is WYSIWYG, or "what you see is what you get." This text area allows the user to alter HTML without having to understand the codes. Working like Microsoft Word, it will enable an average user to manipulate text layout changes at ease.
Features in a CMS Solution
being confident that your business is safe from cyber-attacks is crucial. Cyber-attacks interrupt the whole community of the market and also cost a considerable amount to recover. Cloud-based CMS systems have an increasingly high potential to be targeted by cyber-attacks and have an approximated value of $600 billion was lost due to cybercrimes in 2018.
Security risks like unauthorized access, data integrity violation, and malicious codes have become a potential risk factor. Due to these problems, most CMS have advanced security measures, including authentication, and firewall and protection against malware attacks.
One Channel and Multiple Languages
a WCM or a CMS system that supports multiple languages and multiple-channel delivery not only makes work easy but also helps spread the business over a fast area or even worldwide. This feature helps local brands maintain their local campaigns while creating and maintaining a world identity. 
Using a CMS that is interesting for the end-user and helps your employees re-use items like images, designs, and templates are advantageous. This process will encourage teams to control the local experience, especially if it allows them to access the content in any preferred language. A system that supports straightforward approval workflows will make the lives of brand managers easier and support the continued effort and excellence in the globalization process. 
Begin supporting a brand's local exposure in a new region; testing is vital to check the test results and take independent action based on the results. The simplest way to do this is to ensure that the CMS or WCM system is used as experimentation features to perform quick evaluations on desktop, mobile, or other devices.
A CMS allows you to automatically personalize elements like digital content, campaigns, or product grids. The personalization feature provides more flexibility for the teams to create different sites and experience variations from one global system. Personalization also allows more control over the businesses furthering their globalization at scale.
using built-in analytics in your CMS helps your marketing teams, content creators, and brand managers to quickly locate and identify visitor trends and opportunities for improvement in digital experience based on visitor data. The system can provide more precision in information on content served to users around the world if it has access to information per person.
companies that run cloud-based WCM can scale their globalization efforts at a higher speed. This feature on a cloud-based WCM allows the development team to roll out updates in the digital experience worldwide in a few clicks. It can also take advantage of all the updates and continuous improvements available by the cloud servers.
Different types of CMS
As digitalization popped in, it opened up more channels for brands and customer interactions. For these channels to stay in place, content needed to be accessible. New avenues and interdepartmental collaboration became necessary, and providing relevant content to each customer became a task.
The increase in digital media helped develop different forms of CMS:
The traditional CMS, also known as Coupled CMS, is probably the simplest in forms of functionality and layout design. With traditional CMS, users create a website using HTML editors or WYSIWYG, and the CMS presents the layout according to the CSS used. If you are looking for a simple marketing site, traditional CMS is the way to go.
The decoupled CMS is more complicated than traditional CMS in some aspects. The advantage of decoupled CMS is that it separates the frontend and backend operations down to the architecture.
This feature ensures that content creators do not have to worry about the frontend design layouts and manipulations and upload the content in the backend freely without worries. A decoupled CMS is versatile and secure with a robust architecture making it an ideal solution for content marketers and developers for the features.
The architecture Headless CMS has a proximity to the architecture of Decoupled CMS. Both of them feature separation between the basic publishing tool frontend and the content-based backend. Although the similarities, this architecture is considered HEADLESS because it does not have a designated frontend for content presentation.
Information is not linked to a singular frontend but delivered via an API through various channels. Primarily, the API for headless CMS exists as a tool for the frontend to pull data from the backend in flexible ways. Headless CMS is the ideal choice for teams looking to produce a relative amount of content data and deliver information via multiple channels.
CMS offers different systems for various purposes, and it provides the best solutions for content creators who do not want to hire high paid developers to publish content online. Understanding how CMS works helps you choose the right platform for your development process.
If you understand the features of CMS and properly decide what your goals are on a project, it is easy for you to choose from all the CMS platforms available to create an interactive interface. As CMS is a massive investment, it has to guarantee to give you returns. So, choosing the right platform will also help assess your budget and estimate your profits.