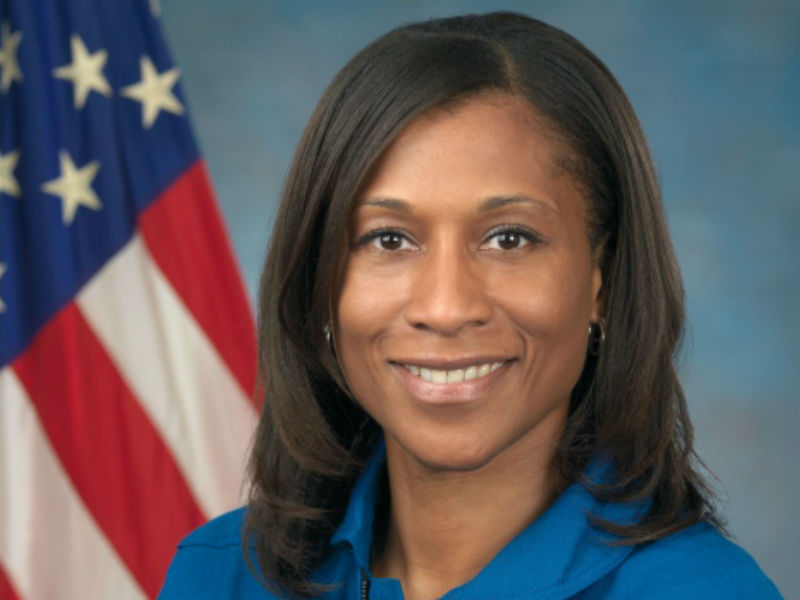 Dr. Jeanette Jo Epps, the aerospace engineer and one of the chief astronauts of NASA is about to set a new record by taking wings to International Space Station (ISS) in May, Next year. Jeanette Epps is the first African-American cosmonaut to onboard ISS. As announced by the US-based space agency her flight to the orbital post of ISS in May, next year, Jeanette Epps will become the first black astronaut to land on ISS.
As said by NASA, the agency has assigned the veteran Andrew Feustel and Jeanette Epps for the mission aboard the ISS, slated for 2018. While Feustel as a flight engineer will take wings to ISS in March 2018 for his very first long-term space operation on Expedition 55 and later as the flight commander of Expedition 56, Jeanette Epps will join him as a flight engineer in May on Expedition 56 and later on board for Expedition 57. Feustel and Epps, after taking off for ISS will join the long and illustrious line up of cosmonauts who have landed on International Space Station ever since November 2000.
Though previously, many African American astronauts have been associated with the space shuttle missions of NASA, Epps will be the first one to take off for the ISS.
Jeanette Epps was born on 3rd November 1970. Previously, she was working as a CIA technical intelligence officer and later selected by an astronaut candidate by NASA in 2009. Epps first joined NASA in 2009 and bagged lots of praise and honor for being a part of NASA's 20th astronaut class. She was one of 14 members selected as an astronaut candidate back in June 2009. She has done Ph.D. in aerospace engineering from the University of Maryland. Then she was appointed as the flight engineer for NASA to take off for ISS alongside expert cosmonaut Andrew Feustel in May 2018. As per the programmed mission, Epps will live on board the ISS for a six-month space operation.
As said by Chris Cassidy, the Head of the Astronaut Office at NASA's Johnson Space Centre in Houston, "Each crew of the space station serves something new and exceptional to the table. But Drew and Jeanette are different from other and have a lot to present. The space station will be privileged to have them aboard ISS".