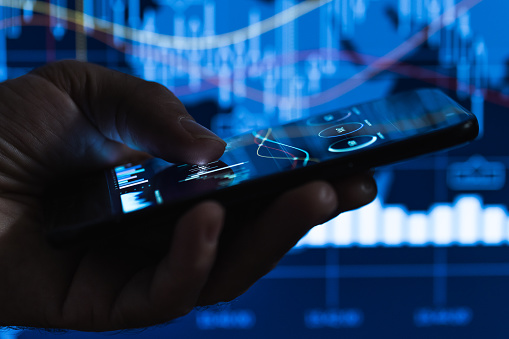 6 mins read
How Cryptocurrency and Blockchain Impact Digital Marketing?
With the growing number of smartphone and social media users today, digital marketing is more important than ever. It's a rapidly growing field that many industries use to promote their brands and products online.
E-mails, social media, and display ads are just a few of the many mediums of digital marketing and with these mediums, companies can keep their customers informed and make them aware of their brands/products.
Having such advantages, they have met customer goals in the past and even ask customers for important feedback to improve their performance. The effect of the pandemic has also contributed to the rise of digital marketing – not only making it a convenience but a necessary medium to keep target audiences informed.
What is cryptocurrency?
The word "cryptocurrency" is a term often used in the digital market. To understand the role of cryptocurrency and how it affects the digital market, one must first understand how cryptocurrency works.
Cryptocurrency uses blockchain technology – a kind of network through which electronic money is sent and received. It's a secure and anonymous way of sending and receiving money and it does not require the use of any third parties to be able to do so – there are no extra fees or financial agents involved.
How cryptocurrency is changing the digital market?
Digital marketing works on consumer psychology. By knowing what customers and consumers want, digital marketing can use certain methods to convince or persuade them to purchase their brands or products. To get this information on consumers, digital marketers obtain the help of third parties that create advertisements.
Social media websites and even Google play a role in collecting data on users which in turn is used by digital marketers. Since cryptocurrency does not require the help of a third-party to make transactions and all exchanges are made anonymous by blockchain technology, it will become difficult for platforms to gather user information to sell to digital marketers.
Buying and selling will no longer require an intermediary if both the buyer and seller start using cryptocurrencies. Websites like Amazon, e-Bay, and other e-commerce platforms will become obsolete since they won't obtain fees after a transaction is made. At the same time, advertisers will no longer know what to advertise to attract customers if everything is made anonymous.
Introduction to Blockchain:
Blockchain is an advanced and futuristic technology that has multiple features and can be used across different domains. Let's go a few years back, where the internet outbreak was on a huge scale. But things have changed in this modern era.
A highly confidential and large quantity of information is being transferred through this medium. Now the situation has become much easier with the latest and frequent updates on various communication portals. Then what kind of factors stops them from being implemented? Let us analyze in detail.
In the past decade, there was an emergence of a new technology known as Cryptocurrency, precisely known as Bitcoin. The massive rise of bitcoins has certainly affected the global economy by weakening growth and development in multiple ways. Hence, it was tagged illegal in many countries. Yet it works fine in the underworld community by some of the specialized hackers for offensive purposes.
The developers are striving hard to bring this impeccable technology, back to normal life, and use it for our day to day well-being. Those knowledgeable creators know the real value of blockchain and don't want them to get trashed. Hence, they take it as a serious issue and finds different ways to overcome it.
In the year 2012, a group of techies dived deep into the possibilities of bitcoin usage and the value of the virtual currency was at $30 at that stage. And eventually, it became an easy process for them to analyze the future needs and requirements of blockchain technology and enhanced them for the betterment of society.
Inside the Blockchain, the data are kept encrypted through the advanced method known as cryptography and it creates a barrier which becomes an uphill task for the outsiders to breach this security system and alter the information. Because of multiple nodes inside its network, modifications without authorization will be challenging.
The Impact of Blockchain over Elections:
Imagine a country where billions of people have to cast their vote on waiting for hours to press a single button. Also, it has other external factors such as EVM failures, server slowdown, mismatched lighting, and so on, which in turn makes this process even more complicated.
Already the lack of transparency and time extension has been a prevalent issue for years, now these things also got added up. Blockchain is a ledger that was made digitally to overview the entire process by examining each one of them simultaneously.
This online voting system using blockchain will solve many difficulties that are faced during the elections. It also ensures that some of the illegal activities like multiple voting, damaging ballot, machine malfunction can be overcome soon.
Some of the notable vulnerabilities include warfare, reporting systems, stealing of databases, and much more. This series of errors can be rectified by introducing the blockchain process in our voting system for the proper and smooth running of elections in the future.
Many larger and developed countries are using this technique to make the electron process a simpler one.
What next?
One way for digital marketers to get user information would be by paying their customers. Since this method is expensive, a more reasonable solution would be to use the BAT – Basic Attention Token. BAT is a three-way network involving advertisers, publishers, and users.
A market for ads, BAT works by eliminating intermediaries and paying publishers and advertisers for their ads. Users – while remaining anonymous – are also paid for watching these ads. Based on user attention, publishers and advertisers can better cater to the needs of their target audience.