Indian Distributor of Drugs (DCGI) V.G. Somani gave Serum Institute of India (SII) permission to restart the clinical trial of the country's Oxford COVID-19 vaccine candidate thus revoking its earlier decision to postpone all new recruitment for both phase two and three trials.
However, the DCGI has imposed some requirements, such as taking special caution during diagnosis, including supplementary detail in informed consent and careful tracking of adverse effects during follow-up of the research which must be observed by SII "scrupulously."
Also, SII was asked to send descriptions of drugs used in compliance with the adverse effect response plan to the DCGI clinic.
On September 11, the DCGI had ordered SII to postpone all new enrollment in the Oxford COVID-19 vaccine candidate's phase two and three clinical trials before further orders were issued in the context of pharmaceutical giant AstraZeneca pausing clinical trials in other countries due to "an unknown disorder" in a study participant.
British-Swedish biopharmaceutical giant AstraZeneca and the University of Oxford on Saturday said clinical trials for their coronavirus vaccine have resumed in the UK after assurance by the Medicines Health Regulatory Authority (MHRA) that the trials were effective.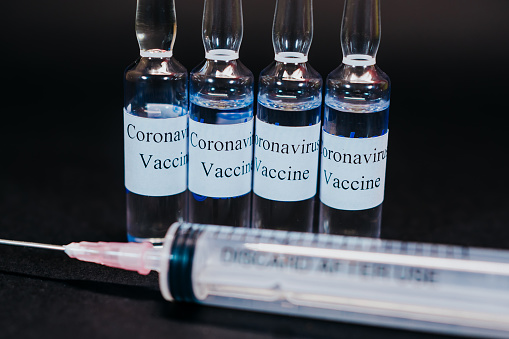 SII, collaborating with AstraZeneca, submitted recommendations from the Data and Safety Monitoring Board (DSMB), UK, and DSMB, India for Tuesday's development of the vaccine candidate COVID-19 and solicited permission for restart registration in clinical trials.
The DSMB, UK, recommended that the researchers restart all immunization in their clinical trials subject to strict conditions, according to a Thursday order issued by the DCGI.
DSMB, India, recommended that the study proceed, subject to certain restrictions and that other patients be included in the clinical trials according to protocol.
SII submitted a revised data sheet for the participant, a revised informed consent form, and an additional safety monitoring plan for the participants in the growth, according to the order.
The Pune company also submitted a safety follow-up review seven days after the first vaccination, claiming that no significant adverse incident had occurred by any one of the subjects until the reporting date, and the adverse events reported were considered mild, resolved on their own, and had no sequelae.
In light of this, following an exhaustive analysis of your reply and the recommendations made by the DSMB in India and Great Britain, I Dr. V G Somani, Drugs Controller General from India, Central Licensing Agency, herewith revoke the order issued under Rule 30 of the New Drugs and Clinical Trials Regulations of 2019 of 11 September.
The order has specified that, in accordance with the protocol and provisions of the New Drugs and Clinical Trial Rules for 2019, the clinical trial, as recommended by DSMB, India may be resumed subject to conditions listed.