On 27th September 2020, the Global Coronavirus fatalities touched 1 million worldwide.  More than 33 million people were infected. The three countries that accounted for most fatalities are the US, India, and Brazil. These countries account for more than 44% of the global fatalities. More than 55% of all infected cases are from these countries. The indignity of COVID deaths has been shocking, from hurried burials to no funerals. Even their loved ones had hardly a chance to mourn. Most COVID deaths have taken place in hospitals.
Caused by SARS-Cov2, Covid-19 has brought the world to its knees since its outbreak. In the past six months, it has wreaked havoc on the livelihoods of people and affected millions all over. Each country is grappling with the fallout of the virus. Lockdowns were imposed in several countries. The movement of goods and services has been impacted.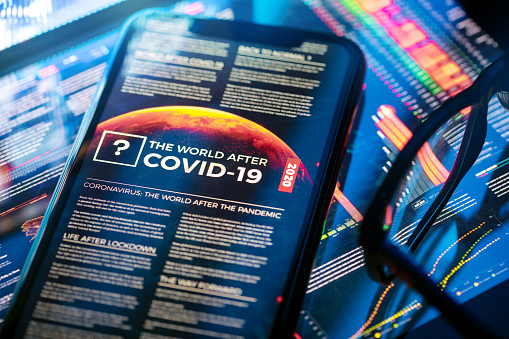 Geopolitical tensions have increased. Schools and colleges are closed and e-learning is the order of the day. Large segments of the workforce are working remotely from their homes. Several industries such as the hospitality sector, restaurants, live entertainment, sports, retail, spa, wellness, and much more have undergone forced closure and were unsure about the return to normalcy. It is still unclear about how long the pandemic will last. The search for a vaccine is still on and till then, the fear is still palpable and the death tolls are rising.
Effect of Covid-19
Coronavirus affects the upper or lower respiratory tracks. Typical symptoms of COVID infection include fever, cough, breathing difficulty, body ache, fatigue, and loss of smell or taste. But in some cases, it leads to respiratory failure, pneumonia, and septic shock. The immune system releases cytokines (inflammatory proteins) into the bloodstream. This can be fatal as it damages the organs and tissues. Patients suffering from Type 1 diabetes, hypertension, cystic fibrosis, severe asthma, liver disease, and pulmonary fibrosis are more susceptible to the infection.
The incubation period for coronavirus is about 5 days; taken as an average. Most people notice a mild infection where they develop flu-like symptoms of fever and cough. Some people might not be sick and never develop symptoms. The infected persons are advised to take bed rest, keep well hydrated, and take paracetamol. Most people do not require hospital care.
Coronavirus spread
The spread is usually from person to person. You can also contract the virus when you touch a surface that has droplets from an infected person. Disinfection is very important to COVID prevention.  Wash your hands with alcohol-based sanitizer or soap and water. Practice social distancing – keep at least 6 feet from anyone.
Use a mask whenever you are around people. Do not touch your eyes, mouth, and nose. Stay at home if you are feeling feverish or unwell. Social distancing in public places can help in reducing community transmission. Most countries have lifted lockdowns and the scare of a wave of infection looms large.