According to scientists from the WIHG (Wadia Institute of Himalayan Geology) at Dehradun, about 30 advancing glaciers in the Jammu & Kashmir and Ladakh regions might experience glacial lake outbursts. The Karakoram Range is home to K2, the world's second-highest peak. Starting in Afghanistan in the Wakhan Corridor, the range extends all the way to Ladakh and Gilgit-Baltistan. Other than the Polar region; this K2 area has the most number of glaciers.
The path of various rivers has been obstructed by these glaciers. There is a risk of bursting of these glacial lakes. It is important to keep monitoring them. The advancing glaciers create ice dams and thereby obstruct the flow of the rivers in this region. These are moraine dam glacial lakes that are created by the retreating glaciers. Some lakes are of the Cirque type. These glaciers increase the lake's capacity on account of the melted water, rocks, and soil they leave behind. The lakes in the valleys get filled far beyond their capacity and the water gushes out and downstream resulting in flash floods.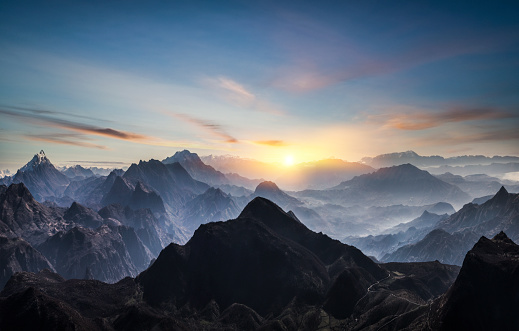 WIHG is keeping an updated inventory of glacial lake outbursts and ice dams in the area. They use remote sensing data to keep track. Satellite data is examined for any possible river blocks due to surging glaciers. GIS (Geographic Information Systems) aid the monitoring of the glacial lakes. This glacier inventory can aid disaster preparedness and management services. They are assisted by the Snow and Avalanche Study Establishment of Chandigarh and Wilfrid Laurier University from Waterloo. They are also trying to establish any effects of climate change in glacier advancement. This can bring about more occurrences of dam burst floods.
The risk of lake outbursts and consequent floods remains high in the Karakoram and Hindukush Ranges in the Himalayas. Any flooding that can occur due to lake outbursts will affect the Indus river basis. The 2013 flash floods in Kedarnath were caused on account of a cloudburst. With adequate warning, such destruction can be predicted. GLOFs (Glacial Lake Outburst Floods) can be extremely destructive and dangerous for the people living in the Himalayan regions. The increasing number of moraine dam lakes is due to down-wasting and recession of glaciers.
As per geological imagery and studies, there are more numbers and larger proglacial lakes in the Karakoram Range too. Outbursts of some of these glacial lakes have led to destruction in Passu and Ghulkin in the Hunza Valley. NASA satellites have also been following the rapidly growing glacial lakes; nearly by 50%. Shishper Lake has already breached twice in recent times. It coincided with record high temperatures in the Hunza Valley. What started as a loud rumble went on to become a water trickle. The gushing waters brought along soil and rocks.