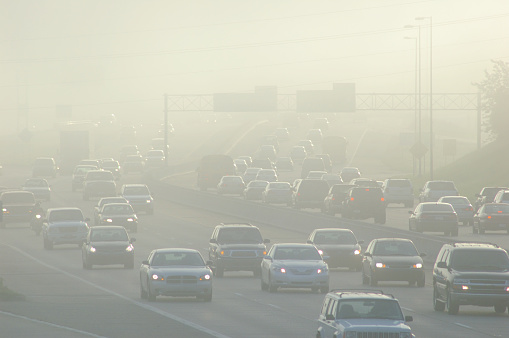 2 mins read
Good Days Over as AQI Starts to Spike?
Clean air days may be all but over this year with forecasts showing heavy showers that help wash away contaminants is unlikely in the coming days and with the lifting of the 68-day lockdown to curb Covid-19 spread, the scientists added.
According to scientists, after a spell of clean air, the bright blue sky was now visible. Seasonal shifts, business resumption, and commercial activities lead to meteorological conditions that are not conducive to the dispersion of contaminants hanging over Delhi.
Air quality index or AQI
Government agencies use an air quality index to explain about air pollution,
Good level – 0 to 50
Satisfactory – 51 to 100
Moderate – 101 to 200
Poor – 201 to 300
Very Poor – 301 to 400
Severe – 401 to 500
Delhi has recorded "moderate" air quality days for a week of September 9 to 15, the AQI standing at 144. While August recorded four "good" days and 27 "satisfactory" days.
Range of Wind Speed:
Sachin D Ghude is a scientist at the Indian Institute of Tropical Meteorology who also works under the ministry of earth sciences on Delhi's early air quality alert system. He said in a statement rain has stopped. Wind speed is down and the aggregation of particles builds up in the atmosphere. There will be more vehicles as services become unlocked. As we enter winter, the suspended dust will start to increase.
During the lockout, photos of Himalayan peaks visible from northwest plains in the absence of pollution emerged on social media became a subject of debate. The rainy season which followed also helped wash away pollutants.
The opening of several sectors and an increase of vehicles on the roads, too, have contributed to the shift in air quality.
Maintenance of Air Quality:
According to Prashant Gargava, member-secretary, Central Pollution Control Board (CPCB), there are multiple factors that lead to higher pollution levels, including emissions and meteorology. During the initial lockdown period, emissions from industries and vehicles had come down drastically. So, obviously, it improved the air quality. Thereafter, meteorology was also favorable; there were high winds.
Delhi has seen many blue sky days this year. According to scientists, molecules disperse sunlight in all directions in the atmosphere and blue light gets more dispersed than the others because it moves in shorter waves.
A clear blue sky is visible in the absence of factors that serve as obstacles to this dispersal, such as clouds, fog, pollutants, and smoke. While officials from the Indian Meteorological Department (IMD) said there were no immediate signs of monsoon withdrawal from northwest India, it was unlikely that heavy showers would occur in the days ahead.